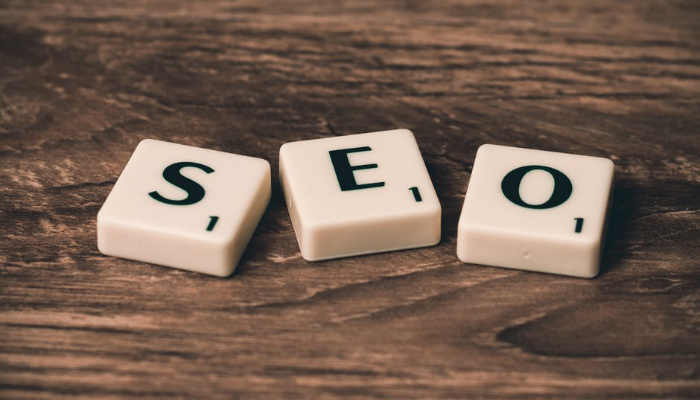 10 Ecommerce SEO Tips and Tricks to Drive More Traffic to Your Shop
Are you running an ecommerce business? Are you struggling to increase traffic to your online shop?
Studies reveal that 85% of consumers perform online research before buying anything. If you cannot drive them to your website, they will not learn much about what you are offering.
Moreover, only 2.86% of website visits convert into a sale. This further highlights the need to attract more website visitors.
How can you drive more traffic to your website? The answer lies in solid search engine optimization (SEO).
Continue reading below as we give you some ecommerce SEO tips and tricks that will go a long way.
Ecommerce SEO Strategies to Follow
The ecommerce landscape is competitive. At times, the competition reaches cutthroat levels. In a world where only the prepared survive, you need to learn some valuable ecommerce SEO tips and tricks.
Let's take a look at 10 of them that you should start doing today.
1. Improve Keyword Research
Effective ecommerce begins with keyword research. This means identifying exact terms that your target market uses whenever they search for products online. After determining these terms, you will use them to create product pages and content.
This way, you can drive online searches to your website.
You need to come up with efficient keywords. This will help your website rank high in leading search engines like Google, Bing, and Yahoo.
Go for long-tail keywords. These are keywords that target specific niches. They can also help increase your rankings by attracting the right audience.
Also, don't neglect voice searches. Millions of consumers conduct their searches using mobile devices. Some of these devices come with voice features.
Thus, you need to optimize your content for voice queries.
2. Stay Away From Duplicate Content
One of the biggest missteps in ecommerce SEO is duplicating your content. Most of this duplicate content involves product descriptions.
A company that ties up with your online shop will give you inventory. Along with their products come the product descriptions. But the problem is that they also give the same set of descriptions to other websites that they also partner with.
Duplicate content may result in confusion among the versions of descriptions to index. It may also lead to failure to rank the right version for online searches.
3. Optimize Your Images
Before posting your product images, make sure to optimize them first. This means filling out the ALT tag portion. This is the area where you can insert your unique keywords.
Keep in mind that it is not enough to post compelling product images.
4. Internal Links Matter
You also need to create internal links, but not just internal links. You want to come up with SEO-friendly ones. Internal links help you establish your site's architecture.
They also help spread link equity across your different web pages. When you place internal links in your blog posts, it will send a signal to Google's crawlers that the pages that you linked indeed have a relationship.
But keep in mind that the relationship between the two links must be natural. This means you cannot simply insert internal links that do not have anything to do with your blog's main subject.
5. Brevity Helps
When it comes to your texts, try to keep them short. This covers your FAQs, product descriptions, and other portions that require texts.
Google doesn't have a definite limit when it comes to your number of words. Thus, you need to consider what looks too long in the eyes of your website visitors.
If you notice your descriptions are creating blocks and blocks of text, that's already a red flag. Shorten your words to make it easier for visitors to read and digest your content.
6. Become Mobile-Friendly
Apart from effective techniques like integrating your online shop, you also need to make your website a mobile-friendly one. Around four out of five Americans prefer shopping online. Over half purchase using their mobile devices.
Moreover, Google started to show a preference for mobile-friendly content.
Make sure that your web pages are resizable. Create buttons that improve the online shopping experience. Streamline your content to improve website navigation.
7. Blogging Works
Create a blog section for your website. It doesn't matter if you are writing the articles or not. Blogging helps increase your search results rankings.
It also creates buzz for your website. When you come up with interesting articles, visitors can share the content across their social media accounts. It helps create organic traffic.
Make sure to update your blog section regularly. Choose specific days where you will post fresh content. Keep your posts relevant and helpful to your target market.
8. Use Backlinks
Backlinks are links that come from other websites. They work by linking back to your website. When Google sees your posts containing backlinks, it will view your website as an industry authority.
When this happens, your website's rankings will go up faster.
9. Don't Forget the Basics
One of the secrets to success in ecommerce is covering the basics. This pertains to addressing the fundamental requirements of a consumer-friendly site.
Keep tab of your website's speed. If visitors click on a different page, the screen should change in less than three seconds.
Moreover, you need to optimize your meta tags and descriptions with your relevant keywords. Additionally, make sure all the pages on your website are working.
10. Be on Top of the Data
Last but not least, you need to practice data monitoring. This involves checking if there are errors on Google's Search console. This means using Google Analytics to measure search traffic.
You should also consider Google's Keyword Planner. Use this to come up with more relevant keywords.
Use These SEO Tips and Tricks Today!
Through these useful SEO tips and tricks, you can attract more website visitors. You will also increase your rankings and stay ahead of the competition.
But you shouldn't stop with excellent SEO. Connect with us today and let us discuss how we can improve the shipping side of your business. We offer solutions that will make your shipping more efficient than ever.