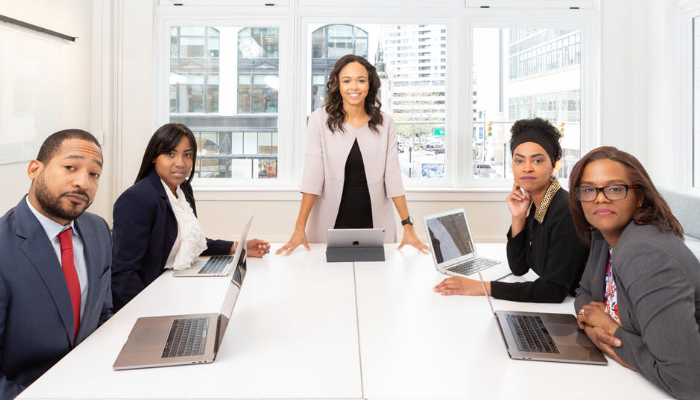 The 10 Positions You Need to Fill to Build a Successful Ecommerce Team
E-commerce sales are expected to surpass 735 billion by 2023 in the United States. Online shopping is now the dominant shopping method for consumers. Customers want to shop from the comfort and convenience of their home.
This means now is the best time to start an e-commerce company. But you can't do it alone. You'll need to build a team of talented professionals to ensure you make plenty of sales.
But which positions should you fill first? E-commerce companies need a unique set of team members, different than brick-and-mortar businesses.
Create a powerful e-commerce team early on to build your empire quickly. Here are the first 10 positions to fill.
1. Web Developer
While you'll receive many sales from platforms such as Amazon, you'll also want your own storefront so customers can easily find your business. This is why a web developer is the first person you should hire.
A web developer will build your website from scratch, optimizing every aspect of your website toward the customer journey.
Web developers can also assist in crucial areas, such as securing your website and creating a more convenient checkout.
2. Director of E-commerce
Face it, you can't handle the management side of your business alone. This is why you'll eventually need to hire another executive to manage your whole operation.
The director of e-commerce oversees each department, ensuring your staff is doing their job and sales are seamless.
Essential tasks they control include overseeing web sales, managing partnerships, and overseeing contracts.
Keep in mind, you may also be in control of these tasks. Always work with your director to see what the both of you should and shouldn't control.
Don't have the budget for a big staff? The director of e-commerce can also carry other certain tasks. This includes website administration and digital marketing.
3. IT Technician
Your IT tech manages all areas of your digital landscape. They ensure logistics are in order, that inventory is working, and monitors the digital presence of your merchandise.
If you hire an IT tech with a cybersecurity background, they can perform data backups and data security.
4. Digital Operations Manager
The digital operations manager controls everything related to customer experience.
Some of their tasks include ensuring products are displayed correctly, inputting and monitoring SKUs, monitoring load speed, and checking discount codes.
They perform these tasks by working directly on the content management system (CMS), monitoring the user interface as well as the backend and performing A/B tests.
They typically work with the inventory team to ensure the front end sales numbers match, improving the accounting and sales monitoring process.
Speaking of the inventory team.
5. Inventory Manager and Associates
If your budget is low, hire one solid inventory specialist who can manage the entirety of your inventory. If your budget is large, hire a manager along with associates.
Inventory professionals ensure the inventory information matches what's provided online and oversees the merchandise sales.
Inventory associates, especially ones starting out, often work smaller roles before promoting to the core roles. Smaller roles include organizing inventory, packaging products, and even clerical duties.
6. Logistics Manager
A logistics manager controls your physical product and ensures it ships on time. If you own a warehouse or go through a third-party fulfillment company, a logistics manager also ensures the product is transported to these areas.
Logistics works with quality control on their mind. They will invest in third-party shipping platforms to better manage their product shipments. They may also invest in transport insurance for peace of mind.
If you ship internationally, a logistics manager will handle customs clearance and will oversee the shipment process.
7. Customer Service Representatives
As your online business receives more success, you'll be bombarded with questions and concerns from customers. You likely handled this yourself originally. As your business grows, you'll need to hire customer service staff.
Customer service representatives manage different customer communication platforms.
This includes but is not limited to email, phone, chatbox, and social media. Their tasks include answering questions, handling complaints, and processing returns.
8. Digital Marketing Manager
There are 40,000 e-commerce companies in the United States alone. This means you're under some serious competition. To ensure your store ranks, you'll need digital marketing strategies to dominate search engines and social media.
A digital marketing manager has the tools to help your store gain traffic and sales.
They will do this by setting up different campaigns on a variety of digital platforms. This includes social media marketing, paid ads, SEO, and email marketing.
A digital marketing manager will also work with your web developer and digital operations manager to implement different aspects of your business into each campaign. This includes discounts, promotions, loyalty programs, and rewards.
9. Business Analyst
As your ecommerce company grows, you want to ensure you have the most effective growth strategy.
A business analyst can look at what your business has accomplished, your short-term and long-term goals, and can develop a logical way to drive your sales and grow your business.
Examples of this include developing new products and expanding to new markets or international markets.
You'll want to hire someone with advanced experience in ecommerce. Ideal candidates include someone with a senior-level consultancy background.
10. Finance and Accounting
Last but definitely not least, you'll want to hire a professional to handle your accounting.
You likely outsourced this task originally. But there comes a time when you'll need an in-house accountant. An accountant will handle tasks such as market speculation, budgeting, and P&L reporting.
They will deliver reports and lists, such as revenue and expenditures. They may also work with other roles and departments, such as the director of ecommerce and the inventory manager.
Build a Powerful Ecommerce Team
If you own an ecommerce company, your ecommerce team will help pave the way for business growth. But there are functions that require computer intelligence, not only human intelligence.
While you may have the most talented logistics professionals, shipping software will help you keep track of sales and shipments. Take a look at our software features and improve your sales and shipping today.