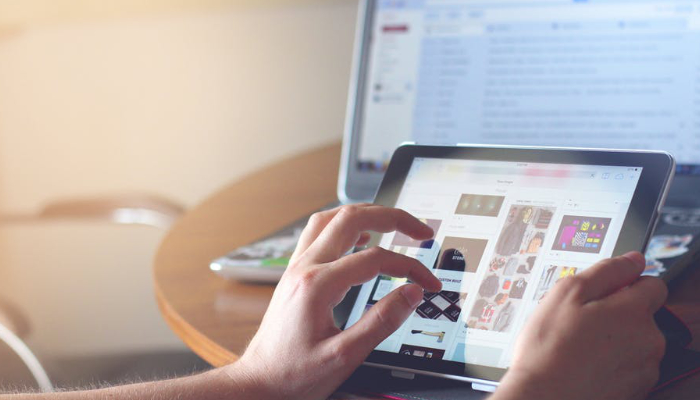 7 Essential Steps in Designing an Ecommerce Website
For an ecommerce business to succeed online, it can't be allowed to struggle with poor website design. Marketers estimate worldwide retail ecommerce will reach well over $ 20 trillion in 2019. Is that the kind of sleeping dog to let lie with a lack of foresight when designing an ecommerce website?
If you run an ecommerce business and you haven't fully realized your potential yet, congratulations: you're not alone. So, in today's article, we'll be focusing on how to design an ecommerce website in seven simple steps.
1. Simpler Navigation
When you visit a site with too many things and a buying process that takes sixteen clicks to get through, you'll be less likely to stick around or come back. Like visiting a brick and mortar store, it's all about being able to get what you want without hitting a dozen obstacles before you're finished.
Don't just throw everything you've got up on a generic ecommerce homepage design and call it a day. You wouldn't do that on your shop floor, and your website works exactly the same way.
This will confuse visitors and leave them wanting something simpler from anyone else. Instead, at the top of your home page, provide a structured hierarchy menu, with a few key categories to choose from. This will help visitors find what they want more easily.
2. Live Chat Functionality
We've all entered a store at some point where we were greeted by staff members or a happy store owner. That's how you make a repeat customer: through basic manners and that personal touch. And live chat can help you achieve this on your website.
If visitors have questions or technical issues they need to be resolved before they'll buy, they need to feel like they're being taken care of. Immediate support from a live person helps to give them that security.
Add a live chat support option to your ecommerce site today, but only if you have the staff available to actually answer questions. Otherwise, you're just creating more work for your potential clients.
3. Product Photography
Most of us prefer to see the things we are buying before we buy them. Money takes time and hard work to accumulate, after all, and we want to be sure that we're spending it on something worthwhile.
Ecommerce sites struggle to compete with brick and mortar shopping experiences in this way, nine times out of ten. Physical stores allow customers to pick up, dress and handle their products. There's no way to do that online.
The best way to overcome this deficit is to incorporate truly stunning photos into your website design. Choose photos that reflect the identity of your unique product. Avoid photo slideshows that take forever to load, and use your photography in a way that says "glossy magazine" for best effect. Get a full selection of photos for all of your products, and you're ready to wow your customers.
4. Secure, Easy Checkout
Entering credit card information online is annoying on a good day. With low-rate scam artists and tenacious hackers out there, however, the Internet can be a scary place, especially to someone older or not in the know.
An ecommerce business has to provide a secure checkout in order to be valuable to its clients. If you are not an online retail security professional, your hosting checkout is to use it. Modern checkout services handle the secure transaction process from beginning to end, so there's no need to reinvent the wheel.
Make sure to inform customers that their shopping environment is safe, as well. A secure checkout badge is an easy way to get the message across.
5. Reviews!
There is nothing more important to today's consumers when making a decision online than social evidence and user reviews. Anybody could own an online store. They can't see or touch the goods, and the return process can be a pain in the neck. Online reviews are a safe port, showing them what other people like them have thought of the product and store.
6. A Mobile-First Design
"Mobile first" page content structure is a building block of responsive design. This is the design philosophy used to reorganize page elements according to the screen or window size, making any site "work" on any device.
Make sure that whatever platform you're using offers responsive design for your ecommerce website. If this is not integrated into your design, reworking for improved ecommerce design at a later stage may cost more than you're willing to spend.
Make sure to take your time and be diligent when choosing the site builder theme from Wix, Wordpress, Squarespace and the like. These platforms offer hundreds of themes, all of which perform differently when used responsively.
7. Video in Ecommerce Website Design
It's not saying anything groundbreaking to say that video is an effective ecommerce marketing tool. But that doesn't make it any less true. If you don't include a halfway decent video on your product or home pages, you're missing out.
Fortunately, YouTube and social media have gotten a lot easier and a lot more cost-effective to use. You don't have to spend tons of money producing sales videos to enhance your ecommerce website design. You'd be surprised at how many successful ecommerce sellers use basic mobile phone video for their messages.
Your most important tool isn't even your camera - it's your schedule. Plan ahead to create videos more efficiently and release them to coincide with your marketing efforts.
Designing An Ecommerce Website: The More You Know
When designing your ecommerce site, there are easy-to-find best practices available to create a site that works but looks good, too. Good ecommerce site design requires you to manage your inventory, process payments, and make shopping easier.
Designing an ecommerce website that earns more comes down to designing something with intrinsic value. When you use product photography, put reviews on display, and use responsive design, you create that value.
Looking for more ways to improve and capitalize on your ecommerce website? Check out our blog, and get in touch with us to find out about our professional ecommerce shipping services, today!