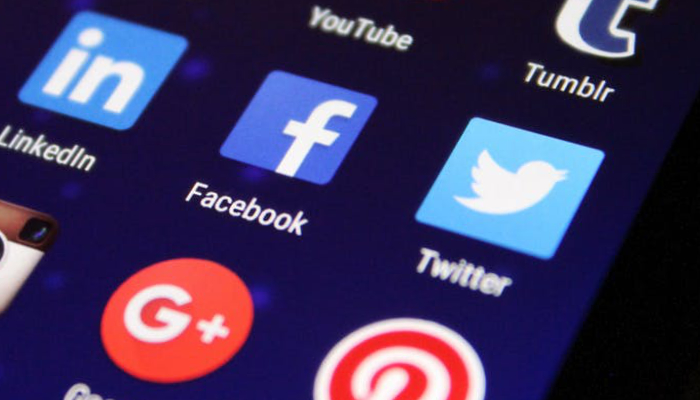 Facebook: 7 Ways Your Ecommerce Business Can Create a Facebook Store
If you're not either selling directly on Facebook or indirectly using it as a selling platform, you're missing out.
You're missing out on reaching an audience of 800 million people in 70 countries, and that's just the monthly rate.
However, before jumping in with both feet, you need to have a well-rounded idea about how to sell on Facebook as well as integrating social media platforms in your marketing strategy.
But, no worries. You came to the right place.
Keep on reading to know how to sell on Facebook and the top seven tips that can help you do so!
How to Sell on Facebook 101
There are two main pathways you can take.
You can either just sell your products on Facebook Marketplace, or you can use another channel, then link it to Facebook indirectly.
1. Sell Products on Facebook Marketplace
Let's start by getting to know what exactly Facebook Marketplace is, and how it can help your business grow.
With 66% of Facebook users interacting with their accounts on a daily basis, there will be no fear of your audience disappearing into thin air.
The trick would be getting them interested in your product.
In short, it's an open exchange platform, where users can buy and sell new or pre-owned products to other users.
Following the theme of open markets, anyone can list any sort of products or services to local audiences, and other users can browse and filter through the available items.
As it's built as a peer-to-peer platform, the communications are done through Facebook's Messenger.
The functionality of the selling process is conducted through payment processors like Shopify and BigCommerce.
2. Sell Products Directly with Shopify or BigCommerce
The other way you can streamline your selling process is by having your business (and products) centralized on BigCommerce, then link your BigCommerce store to Facebook.
As of now, BigCommerce provides seamless integration with Facebook, so you can get the best of both worlds. This way you can have your whole store on Facebook as well.
In addition, there's an excellent benefit of integrating your BigCommerce account with SmartShyp, so your shipping is also taken care of and streamlined to the max.
It's important to understand that this isn't only a way to simplify the selling process, but it's also a great gateway into fully integrating your customers — and followers — into your marketing strategy.
They won't just buy something from you, but they'll interact with your products and content via comments, likes, and shares.
3. Use Facebook to Create a Loyal Customer Base
Facebook has the great ability to capture your visitors —people who you might not have even thought to add as part of your audience — and remarket to them.
Used as a first touch attribution tool, by capturing interest, it can then open the door for other methods like remarketing and email marketing to come in and finalize the sale.
Nowadays, people usually won't be interested in visiting your site if they can sense that you're desperately trying to sell them something.
But, if you establish rapport through highly engaging content on your Facebook page, then they'll be willing to take a look at what you have to offer.
After visiting your page, you can easily capture their cookie to remarket to them for approximately 90 days and create familiarity with your brand.
Moreover, you can build a paid campaign via Facebook by slowly increasing the intensity of the sale. Starting with generating interest, you can then move into giving out offers, and later on, having a blowout sale.
This will turn a random visitor into a potential customer.
4. Mix Facebook and Email Marketing Together
After using the potent combination of Facebook and remarketing, you can use an even stronger mix of Facebook and email marketing.
You can use a Facebook lead generation campaign to provide sufficient motivation to sign up to your newsletter or email list.
The motivator can be a free guide, a free product or an app. Whatever it is, just make sure that it's enough of an incentive to get their email address.
By being on your list, you've increased the chance of a sale by providing value to your potential customers through promotions or special offers.
5. Scrolling Images for the Win
We love seeing pictures over texts. And, when these pictures are put in a well-made slide show; we love them even more.
Facebook's recent addition of scrolling ads can showcase multiple ads on the same screen with an array of different products. This will keep your visitors curious and help provide a well-rounded snapshot of what you have to offer them.
Furthermore, you can build your own GIF, if it fits your brand image. Or if you're aiming for a more sophisticated look, you can go for Facebook's 'Carousel Format' ad.
The carousel can show from three to five videos or images compiled together in a single ad unit.
6. Integrate Short Video Ads
We're talking about really short videos of 15 to 20 seconds.
Facebook has decided to update its algorithm to favor videos over almost everything else.
So if you create infographics or any sort of image-heavy creatives for your site or social media platforms, you should have an animator on hand to create videos out of your creatives. Facebook's algorithm will do its magic, and increase your reach.
7. Go Live on Facebook
Following the 'video is king' mentality, you should add Facebook Live videos to your repertoire.
It's a rather simple tool for recording and sharing a video live for your audience to tune in and enjoy.
It works by sending a notification to your followers that a live feed is now in session, so they can join in on the action by liking and commenting during the live broadcasting.
Once the live session is over, it's converted into a Facebook post and labeled as 'recorded live.' This can be a great opportunity for cross-promoting and cross-posting of your videos through YouTube as well.
Ready to Have Your Business Go Live?
Knowing how to sell on Facebook can truly elevate your business on both the brand image and the tangible sales levels.
So after learning the topmost seven tips of selling your products on Facebook, you must make sure that the cycle is complete by using a user-friendly shipping dashboard. Nothing can make you lose customers faster than a clunky shipping system or orders that lag behind.
Make sure you're up to date with our latest app news and much more by checking out the rest of our blog!