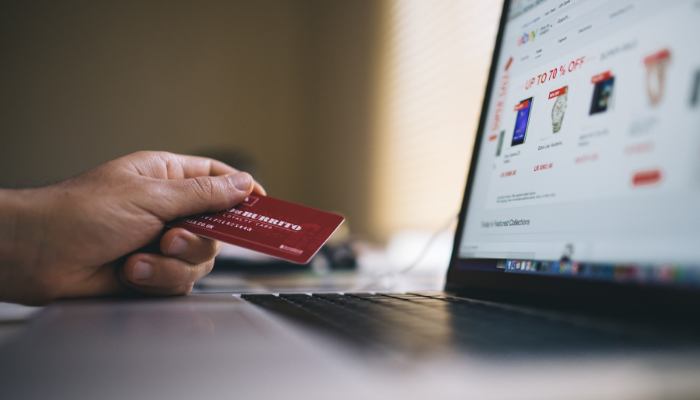 The Future of Ecommerce: 9 Insights All Online Stores Should Know
There's a lot of competition for ecommerce sites, and it's only going to get tougher as more business build their online sales component. Experts estimate that by 2021, global retail ecommerce sales will reach $4.5 trillion.
When selling your products online, you need every edge you can get to make sure you get your slice of this growing piece of the economy. However, success in the ecommerce world is more than just setting smart prices for your products to undercut other retailers.
How do you get ahead in ecommerce? Understand the trends. Here are nine insights to understand about the future of ecommerce.
1. Go Mobile
It's not enough to have a website that features your products or services. Your website needs to be mobile-friendly to reach more shoppers.
Mobile websites are no longer a luxury if you want to compete in ecommerce. It's a critical ecommerce technology.
More buyers are changing their buying habits to complete purchases on mobile devices. Soon, you'll need a mobile-friendly website or an app to make sure you're reaching your full buying audience. Get ahead of the game and start thinking mobile—now.
2. Personalize for Better Engagement
Love it or hate it, when you walk into a retail store, someone usually greets you. They probably don't know your name (unless you're a regular), but you'll get a greeting from the store's staff when you arrive in the store.
The online shopping experience can lack personalization. While it's convenient, some customers might not feel warmly welcomed when they arrive on your ecommerce site.
Make sure your online store can provide a personal experience for shoppers. Use page visits, searches, brand views, and purchase history to build a relationship with your shoppers. Avoid being too invasive (or seemingly creepy), but find ways to learn shopper's names, welcome them back, and offer recommendations while they shop.
3. Help Customers Interact with a Product
The in-person shopping experience also allows shoppers to touch and feel an item. Sometimes quality is tough to decipher when viewing a 2D version of a product online.
To help your customers interact, give them a 3D experience. Make it digitally possible for them to turn a product and see it from multiple angles. Virtual or augmented reality can help a customer feel like they're buying something of substance instead of passing on your product that sits flat on a webpage.
4. Create Content
What if your customers come to your shopping site for more than just your products? The ecommerce evolved has evolved into more than just a transaction. When customers love your products, they'll come back for insights and develop a bond with your company.
Creating a blog with compelling content positions you as an expert regarding your products or services. It also allows you to connect with customers and help them get more from the products they buy from you.
Use blogs to feature new products, talk about how to use your products, and to give insight into other areas related to what you sell.
5. Pop Up! (In Person)
In-person retail shopping isn't dead. Some shoppers still enjoy going to a place and choosing products in person.
However, retail space is expensive. If your primary business is online, it's probably not worth your time and money to set up a full-time, brick-and-mortar shop along with your ecommerce site.
You have another option! Try a pop-up shop. Collaborative spaces are "popping up" in more places. Find a place that features come-and-go brands to pop in a few times a year. You build your in-person buyer base alongside your ecommerce platform.
6. Pop Up! (Online)
Artificial Intelligence (AI) and chatbots are becoming more popular for ecommerce sites. You've probably seen it. You click on a website, and before you have a chance to look at anything, a "person" pops up to greet you and ask if they can help.
AI is no longer only a thing of sci-fi movies. The technology is affordable and easily integrated into many shopping platforms.
A shopper can interact with a chatbox on your website to more quickly find what they need. It's another part of that personalized experienced we talked about earlier.
7. Incorporate (but Don't Rely On) Social Media
Social media algorithms change daily. Where it used to be easier to sell products directly through social media, today it's tougher to cut through the traffic on user newsfeeds.
The future of ecommerce still incorporates social media, but you'll find it necessary to direct customers to your website to complete purchases. Use social media to engage with customers, grab attention, and raise awareness. Help customers to see you on social media, then find their way to purchasing on your website.
8. Customer-Created Content
Social media can also be a wealth of information and content. Repurpose customer reviews for content on your website. Share photos posted by users to create viral content.
Engage customers online with campaign challenges. The more engaging you are through social media, the more useful feedback you'll be able to use from customers.
9. Sync It
While the future of commerce is trending online, the onsite retail location is still critical to sales. If you have both online and offline shopping available, make sure the experiences match.
Many customers start their purchase online by searching for products. Many customers also still go to a physical location to complete the purchase.
This trend will change over time, but until it does bee sure that your online and offline shopping experiences are consistent for your buyers.
Evolve From Purchase to Delivery for the Future of Ecommerce
The future of ecommerce for your business depends on offering and delivering quality products. Shipping matters to customers. If your customers don't get their products, your ecommerce future is grim.
Make sure your online retail store offers the right shipping options and helps you process all of your orders without issues. Smartshyp can help you save time and money on shipping. Contact us to schedule a free demo!