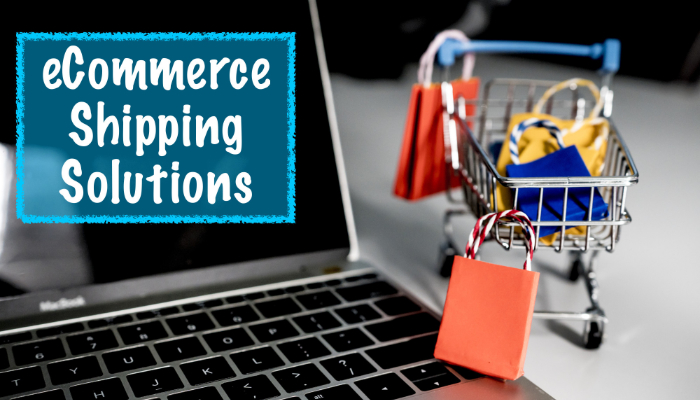 The Best Ecommerce Shipping Solutions to Save Time and Money
Running a profitable ecommerce business is no easy feat in the first place. It seems as though there's always a new responsibility on your plate to handle. When it comes to optimizing your ecommerce shipping solutions, though, it's important to give your entire focus.
After all, even experts recognize the value of an ecommerce shipping strategy. No matter how small or large your ecommerce business is shipping solutions matter. Proper ecommerce shipping is about more than packaging and using the right stamp.
Don't underestimate the value of getting your products to your customers on time. They will notice whether their shipping experience with you was positive or not.
Establish your ecommerce business as a reliable one in your niche market. The good news is that you've come to the right by reading with this article.
Research Shipping Strategies of Other Ecommerce Businesses
Don't be afraid to check out other ecommerce business models, by the way. Network with other ecommerce business owners in your local market. Doing so could give you great insight as to how you should run your ecommerce business.
It's true that in some perspectives, those ecommerce business owners are your competitors. Consider the following statistic. It indicates in that year 2018 alone, 1.8 billion people ordered online goods and services.
In other words, the ecommerce industry isn't going anywhere any time soon. If you want to continue to stay relevant in your local market, you'll keep up with the trends and best practices of the day.
Optimize How You Package Your Products
As you start optimizing your shipping processes, don't forget about the packaging. Your ecommerce packaging provides a unique opportunity for marketing.
Instead of relying on the basic brown paper packaging for your shipping, take advantage of this marketing avenue. Many ecommerce businesses have started to promote their logo design on the packaging, for instance.
In addition, make sure you're packaging your products to ensure you're spending the least amount of money as possible. It's up to you, though, to research what packaging dimensions are necessary for your specific products.
Provide Shipping Labels for Easy Returns
It's an unfortunate truth that some of your customers are going to want to return their products. There are a variety of reasons for this, so don't take this personally.
You can optimize the process, though, by providing every ecommerce order with a premade shipping label. That way, you can prepare your customers for a seamless return and avoid complaints about the process. Plus, providing return labels means it'll be easier to track your sales return, too.
Make the Most of Ecommerce Software Solutions
Thanks to the modern Digital Era, business processes are becoming increasingly automated. Customized software solutions can streamline processes from accounting to shipping.
It's fortunate for you, then, that optimizing your ecommerce shipping practices is now easier than ever. That's why it's so crucial you take advantage of available software solutions to meet those needs.
It's likely that your ecommerce business relies on a designated online shopping platform. Whether your business uses Amazon or eBay, though, you can find the ideal software solution. Modern ecommerce shipping software offers integrations to work with today's popular ecommerce platforms.
Ensure You're Sending Shipping Confirmation E-mails
One great advantage of using a software system for ecommerce shipping is the ability to track orders. Your customers will appreciate the real-time details of their online orders. That's one reason it's in your best interest to automate sending confirmation e-mails once your products are shipped.
Then, your customers can follow along with the tracking information of their order. That way, they can ensure they're available to receive their package when it arrives.
It's possible that they don't want to leave their purchased goods on their front porch all day, for example. By providing that tracking data, you're proving that you have your customers' best interest at heart. Developing that consumer loyalty to your brand, in the long run, is an invaluable asset.
Use Analytic Data to Track and Measure Progress
Another great benefit of ecommerce shipping software is the availability of analytic data. Over time, that software system is going to track and generate tons of data about your business's transactions. With it, you can verify your business's peak season of sales, for example.
Plus, you can determine what shipping strategies are actually making your business profits. It's up to you, though, to recognize both positive and negative effects of your shipping strategy. That way, you can tailor your shipping processes to improve that profit margin in the future.
Continue to Keep Yourself Informed
One of the best things you can do for your ecommerce business is to stay educated. There are constantly new trends in the ecommerce industry as a whole. If you want to stay relevant in today's competitive market, you'll stay up-to-date on those trends.
After all, you mind find even more profitable solutions for your business model as you continue researching. For more detailed guidance, check out this article on how to spot ecommerce trends in today's busy world.
Invest in Profitable Ecommerce Shipping Solutions Today
At this point, you have a thorough understanding of today's ecommerce shipping practices. If you want to stand out ahead of your competitors in your niche market, you won't underestimate these. Your customers expect every shipment to be quick and seamless.
That's why it's so essential that you take the time and optimize your shipping practices. Don't waste time or energy trying to handle every small detail of shipping your products.
Instead, trust a high-quality shipping software solution. Doing so will ensure you meet your inventory management and shipping needs.
In fact, that's where we can come into play. We understand the value of prioritizing convenience and efficiency. Plus, our tailored experience that ensures you're making the most of your investments.
For that reason, we encourage you to work with us to optimize your ecommerce shipping solutions. Start by checking out our software solution features on our website today. Then, continue investing in ecommerce business practices that save you time, money, and stress.