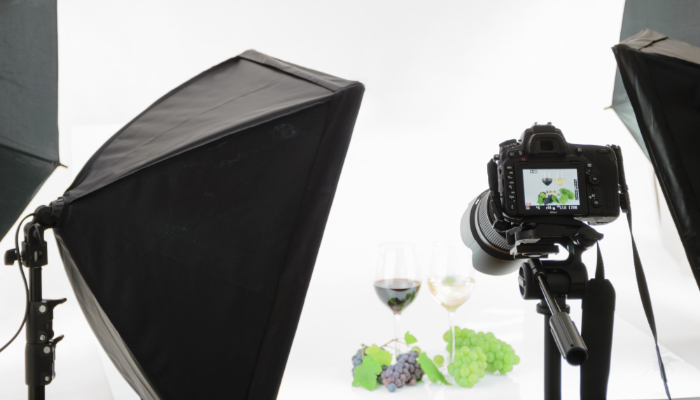 Better Images, More Sales: How Great Photographs Benefit Your Business
They say a picture is worth a thousand words. But how many dollars is it worth?
You'll never know the answer to this question if you don't pair images with your products.
Bear in mind that a large portion of the information your brain receives is visual. That means potential customers will make a decision based on appearance in a very short timespan. While having great product descriptions is also important, the brain can't process them as quickly as images.
It's not just about having images, however – it's about having great images. That's why you should invest some money into getting top quality product photography to show off what you offer.
Here are the benefits of better images for ecommerce success, and how to achieve them...
Make Your Products Pop
When taking pictures of a product, remove all of the distractions. You want the customer visiting your site to focus solely on the product. If there's a lot of clutter in the background, try using a white backdrop. This will also help the colors of your products pop.
If the product is mostly white and loses details against a white background, consider another color or even black so it easily viewed.
Help The Viewer Relate
Sure, a good-looking product can go a long way on its own. But why not include a person using it? For example, if you're selling hiking poles, you can shoot a person in the forest using them while smiling. That can help the potential customer relate to the experience.
You can also choose models for your photos based on who your target market is. Just remember that in most cases, you'll require a commercial model release when using someone's image to promote your product or brand.
Cover All The Angles
Why just use one photo per product? Customers want to see it from all sides, so try to including a few photos that show it from the front, back and sides. You can easily rotate the product against the backdrop to achieve this.
This is especially useful if your product has interesting details or controls in various places. You don't want the potential customer to miss a selling point! If the product has more than one use, then make sure you show them all. For example, if a piece of clothing can be worn more than one way, then show the buyer the possibilities.
If you're savvy, you can create an easy way to click through the various images, or even create a spinning loop.
Get Up Close and Personal
Aside from multiple angles, you can also zoom in on a product for a detail shot. This is useful in ecommerce photography if you're selling a product such as clothing when the customer wants to see the fabric. If the product has many features that are hard to see from a standard image, then zero in on each one to highlight it.
Replace The Bricks and Mortar Experience
More and more people are shopping online, with more than 2 billion online shoppers expected by the year 2021. While shopping online is convenient for the customer, it presents a huge opportunity for you as a seller.
The downfall of a customer not being in a store is that they can't just pick up a product and look at it. So, your job through ecommerce photography is to replace that experience as accurately as you can. That means clean, clear images that make a great impression.
Build Your Brand With a Consistent Look
A quality ecommerce photo is more than just a showcase for a product. If you take all of your photos using the same technique and to the same standard, you can create a better brand identity.
When someone is viewing the thumbnail images for all of your products, there should be some sense of consistency. You can decide early if you want dreamy-looking photos of people modeling your wares, or if you want bold and colorful images that focus only on the product. You can even incorporate color schemes into your photography that reflects the company's brand.
Better Images Build Consumer Trust
If you're trying to exude an image of high quality, then your product images should look the same. If it looks like you took your product photos with a first-generation smartphone, then that might give the customer the impression your standards aren't very high.
In short, an image will give the customer a clear picture of what they're buying, so there's no guesswork. They'll be able to see the details from all sides and the exact color and proportions. This is essentially a quick way to guarantee what they're getting. Keep in mind that buying online is essentially a leap of faith, so make that leap a lot shorter with quality images.
Easily Portable From Websites to Social Media
Great product images are important for your website – assuming people visit it often. However, those same images can be used for marketing campaigns among the other tools for boosting social media reach.
Posting a high-quality image on your social media channels lets people get excited about it and share it easily. If someone engages you on Facebook and wants to see a product without searching for it on your site, you can show them instantly and possibly sway their buying decision in your favor.
Edge Out Your Competitors
Say you're one of three local companies that are selling gloves for texting in the winter, for example. The competitor's sites feature small, somewhat blurry photos of the product, without showing how it is used with the phone.
Meanwhile, you've got great photos of someone hiking through the snowy woods while navigating their phone, as well as closeups of the texture of the glove and the fingertips. Your price is the same or similar than your competitor's. Guess who they are more likely to buy from?
Better Images are Key To More Online Sales
There's no doubting the power of better images when it comes to getting more sales online. With a bit of extra effort or help from a photo professional, you can transform your product images from something bland to something that gets the buyer truly excited.
In the meantime, read our money-saving tips for your business so you can cut expenses while growing your revenue!