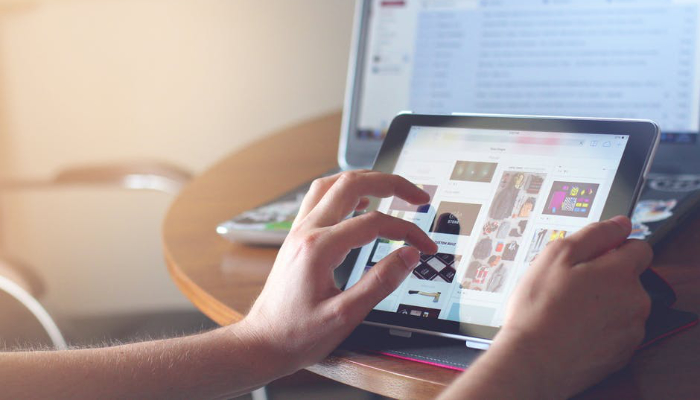 [Guide] Create the Best Ecommerce Return Policy and Return Shipping
By the year 2023, ecommerce sales are expected to exceed a whopping $730 billion in the United States alone.
If your company has made the evolution to online sales, you'll need to make sure that your return policy evolves as well. Developing a sound ecommerce return policy will help the way that you manage your company, and will improve your customer service as a whole.
With this in mind, consider the points below to help you create a return process that works for you.
1. Take Inventory of the Type of Products You Specialize In
The type of return policy that you create will depend on the type of products that you deal in.
For example, if you have perishable items or sensitive inventory, it might make sense to have certain strict parameters with your policy or to even to not allow returns. Conversely, evergreen products might make sense to have more wiggle room.
When you take inventory of the types of merchandise you sell, it will help you to create a policy that is useful to your company.
2. Consider Your Personnel and Storage
The return policy that you create is also contingent upon the type and amount of storage that you have. When you have enough space to bring items back into your storage, it'll give you the chance to allow more returns.
You might pay about $90 per month on decent-sized storage rental. Other companies might have a large warehouse, or you may have even converted your garage or a spare bedroom into a storage space.
Carve out the right amount of storage space and consider these variables when it comes to creating your return policy.
3. Create an Ecommerce Return Policy That is Customer-Friendly and Fair
Choosing a user-friendly return policy is always the name of the game.
When your customers feel that they have a good amount of time to make a return, they will feel more comfortable shopping with you. It takes the pressure out of trying something for the first time when you know that you can make a return.
At the same time, your return policy should be fair to your business as well. A return policy window of 14 days or so could be beneficial to both you and your customer base.
4. Think About Restocking Fees
If you are creating a return policy you need to make sure that you are also recouping some money for your time and effort.
One of the best ways to do this is by charging a restocking fee. This will help you make some money back and also deter customers from making returns unless they really want them.
5. Make Sure the Policy is Simple, Straightforward and Highly Visible
The best thing you can do is create a return policy that is easy to understand. When you break it down into simple language, your customers will know exactly what to expect and won't be caught off guard.
Make the return policy highly visible so that they are aware of it well before they even decide to make a purchase.
Handling these two points will build trust and brand equity since you're transparent and honest with your customers.
6. Build Your Infrastructure to Accommodate Your Return Policy
Be sure that your company's infrastructure is also set up in a way that is helpful.
For instance, you'll need a labeling system, an inventory management platform and the labor that will help you process all your returns. This way, the policy, and your infrastructure will work hand in hand to the benefit of your business.
7. Communicate Clearly and Quickly With Your Customer During the Return Process
Once your customers do initiate a return, you'll want to clearly communicate every step of the way.
The last thing you would want to convey is the idea that you are easy to get ahold of when you want the customers' money but evasive or slow to reply when the customer wants their money back.
You will win more business over the long-term by being attentive and timely when it comes to any sort of returns. The word will spread and you will receive quality reviews.
Make sure that you send e-mails that lay out exactly what is going on, provide the customer with tracking numbers, and fill in any details that they need to know.
8. Offer Both Online or In-Store Returns and Exchanges
If your business has a physical location, it might make sense to provide online and in-person returns or exchanges.
Customers in your area will enjoy the fact that they can reach out to you in person and get quicker returns without having to worry about shipping fees or times. The more options you provide, the better.
9. Look Into the Return Policies That Other Companies Use
Looking into other companies' return policies will give you a clearer idea of what's working for others. It allows you to borrow from others and implement what works for your company.
Be sure that you also consider the season implications of returns. You're more likely to be swamped during the 4th quarter months, for instance, so make provisions for this.
Develop the Best Return Policy For Your Company
The tips above will be helpful to you when it comes to building an ecommerce return policy. Your return policy is foundational for your ecommerce business, so put together one that serves you.
Take some time to contact us online or give us a call at 877-217-7497.