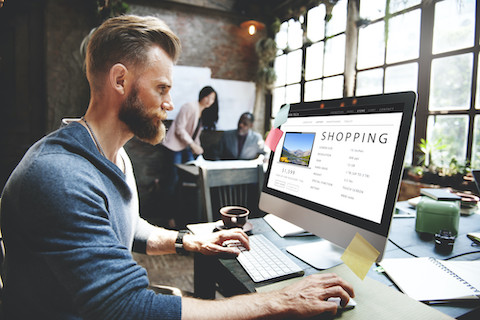 How to Find Ecommerce Business Opportunities in 2020
Ecommerce businesses had over 1.5 trillion sales in the final quarter of 2019. That figure shows how successful ecommerce businesses are. It also indicates how many business opportunities there are in the world of ecommerce.
If you're thinking of starting an ecommerce business, you'll find that there are plenty of opportunities.
You'll find that more people are shopping online at ecommerce stores, especially when there are more opportunities to find different varieties.
While there's a lot of struggle with starting any kind of business, there's especially a lot of opportunities in ecommerce. You just have to know where to start and look for these ecommerce business opportunities.
Here's a guide that can help you begin your journey.
What's Your Product?
The beginning of your ecommerce business is finding what you're going to sell your defined audience. You need to have a set of questions that are going to define your product.
For instance, you need to ask the question, what do people need to help them solve a problem? You shouldn't create a product just for money purposes. While monetary incentive is nice, it shouldn't be your primary motive.
When you create a product that can help people, these people are more likely to buy it and use it because it solves their problems.
In your research, you should also look at your competitor's product and how they are pricing. With your own product, you are going to need to calculate sales volumes, how you can improve the product, and how easy it is to manufacture the product.
When you are trying to figure out what your product is going to be and how it appeals to a specific audience, you should consider what's trending. Consider how video and social media appeals to an audience.
Another consideration when you are creating your product is overall costs. Remember, you are not trying to create the most expensive product, you are trying to create a product that helps people.
If you sell something at a lower cost than your competitors, but your product is way more valuable, you will produce more sales because your product is more helpful to people.
Always Optimize Your Conversion Rate
If you want your product to sell, you are going to need a marketing strategy. You are going to need to either choose paid or organic advertising or both.
You may find yourself going through hundreds of sales funnels before settling on one that actually works. The most important thing to remember when you are trying to optimize your funnel is to never stop testing.
The moment you stop testing a part of your funnel is the moment you stop optimizing your profit. Anything can be changed for the better.
You should look at optimizing your Facebook ads, your sales page, your Google Adwords, and whatever other kinds of advertising platform you are using. The point is, you need to figure out what works for your audience.
Know Your Audience
You need to have a defined audience you know will seamlessly understand your funnel because it speaks of their problems. It's made specifically for them. The optimization of your funnel is really an optimization of your core audience, creating a more specific target.
You can also split test versions of your advertising and see if that helps your conversion rate. A split test is creating two versions in similarity but the differences are in placement and wording.
A final piece of advice when it comes to conversion is to make sure you look at what kind of audience is converting. Optimizing your conversion rate also means creating a lead score.
A lead score you tell you how much you are spending on each lead and the value you are getting, particularly in terms of ROI, and how you can optimize that your conversions and better target your audience.
If you want to optimize your conversions and expand your ecommerce business, you can visit our website and see how we offer different integrations for ecommerce businesses.
Discover Your Brand
When you create an ecommerce business, you should have a brand, a defined story that customers feel when they purchase from your business.
Ecommerce business opportunities is recognizing how your brand transforms the customers whenever they purchase something from your store. They may feel relief, happiness, or satisfaction with knowing that your product helped them solve a problem.
A brand ultimately creates loyalty. Customers will continue to shop at your store because they want to feel whatever your brand provides for them.
A brand also defines your produce. People know how much to pay for that brand because they know the value it provides in their life. They understand the positive feeling they receive when they pay at a specific price.
When you decide to create an ecommerce store, you won't be selling products. You'll be selling meaning, hope, and satisfaction that other stores can't provide. Your customers will love your brand because you recognize their problems and you have a story about why you can help them.
Overall, creating ecommerce business opportunities is about establishing a brand and recognizing who you're serving in the community. It's about recognizing who you can help out the most.
If you can establish that goal, your customers will value your business more.
Why There Are So Many Ecommerce Business Opportunities
There are so many ecommerce business opportunities because more people enjoy shopping online and they enjoy the variety they can choose from without having to shop at a brick-and-mortar store.
Another benefit of ecommerce businesses is that they are often trendy. People are ordering subscription-based products from ecommerce stores. They love the feeling they get when they buy something from an ecommerce store.
For more information on ecommerce opportunities and what features we offer, check out our website.