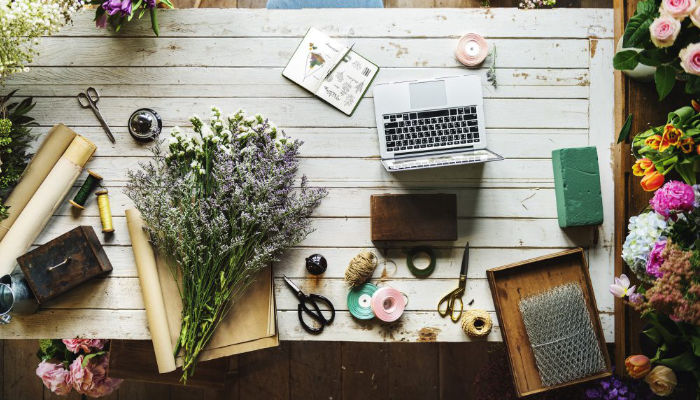 Now that the weather is warming up, your sales might very well warm up too as customers look ahead to spring and summer. With tax refunds rolling in and strong consumer spending trends during the spring months (see April 2017), you may see an uptick in sales after a slower January and February.Staying ahead of the seasons and planning ahead as you order new product will help you avoid any disappointing out-of-stock situations as new and returning customers flock to your website.As a business owner, setting and following timelines for shipping, invoices, and practically every process you can think of is integral to managing a successful business. (Looking to automate your shipping timelines? Leave that up to us!) Your timeline for ordering product is another to-do you can't overlook, especially in the eCommerce market. How do you stay on top of ordering, while also juggling the rest of what being a business owner entails?
Order product at least six months in advance
Everyone knows the feeling of procrastinating a deadline—it only makes things more difficult. Take care of your stress level and plan ahead. Monster Worldwide suggests thinking like a retail manager and ordering product six months to one year in advance so your eCommerce shop always stays in stock.Research when retail trade shows are and use those dates to help guide when you buy. Winter trade shows will showcase product for summer, and vice versa. If it fits your budget, you could even attend a trade show or two to network and stay on top of trends.By stocking sweaters in the summer and swimsuits when there's snow, you'll stay far ahead of seasonal trends and ensure satisfied customers and less surplus stock, which means better sales outcomes for you and your business. The peace of mind that comes from planning ahead is just an added bonus.
Create your own sales forecast
A sales forecast takes what you already know about your business and past sales to make educated predictions for the future. To guide your forecasting, Info Entrepreneurs recommends you ask yourself a few questions:
How many new customers do you gain each year?
How many customers do you lose each year?
How much do you make in sales per customer?
Are there particular months where you gain or lose more customers?
After you answer those questions, you can begin to construct a sales forecast that shows trends from previous months and years to help see when your busiest or slowest months are. These trends are customized for your eCommerce business so your buying can be more accurate.Analytics are your friend for not only buying product, but also saving money and becoming more profitable. A helpful sales forecast will look like a calendar, guiding decisions that help you stay ahead of the seasons and buy product ahead of your timeline.
Choose the right products at the right time
Staying ahead of the seasons doesn't mean much if you're not staying ahead of the trends. Take time to research what to order ahead. Social media is a great resource, as well as a simple Google search.Advice from The Balance suggests not only looking at trends, but also at profit margins. Knowing what to order at the right time includes thinking about the cost of selling that product. Your business being profitable is the highest priority, and by sorting out the timelines, analytics, and everything else that goes into running a business, you can find joy and success.Being an eCommerce business owner can feel at times equal parts empowering and overwhelming—but knowledge is power, and by being as informed as you can and planning ahead, you can take control of what you know and move forward with confidence as you look ahead to the future.