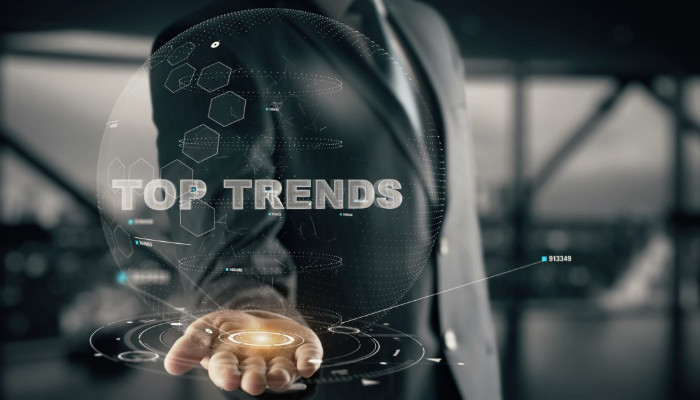 Keys to Spotting the Next Ecommerce Trends
What brought you to ecommerce? Was it the ability to work remotely with flexible hours—a break from the 9–5? Or was it the thrill of being the first to know what's "in"? Apart from practicality, many are drawn to ecommerce because of their ability to stay on top of trends.
Choosing the right products to stock—at the right time—is a topic we at SmartShyp have touched on before. Even if trendsetting isn't quite your forte, being a part of the rapidly growing and increasingly competitive ecommerce market means predicting consumer trends before they hit.
Harvard Business Review writes that when looking for the next big thing, remember that "the feedstock for innovation is insight." You can find insight into the next hot trends by using what you already know and capitalizing on business strategies you already use to engage target customers.
Use what you know
No need to look elsewhere for fancy analytics—you can use information you already have about your ecommerce goods to help predict the next big thing. By taking a look at what your customers have bought already, you can find insight into where the trends are moving.
It's no mistake that data-driven decisions are the way of today and of the future. The Economist notes that some of the biggest fast-fashion brands, like H&M, use data and past sales figures to make short-term predictions about the next best thing.
You can use your SmartShyp shipping analytics to help streamline your data. Look at what you've shipped most frequently and what items are flying off your (digital) shelves, and use that information to predict what's bound to sell next. Trends change gradually, so looking at your most recent numbers can give you great insight into what will be popular in the immediate future.
Create an omnichannel experience
One of the biggest buzzwords in ecommerce for the last several years has been omnichannel marketing. This refers to creating a multiplatform marketing strategy, and for some big retailers, designing options so customers can purchase items online or in brick-and-mortar storefronts.
If your business is exclusively online and deals only in ecommerce, don't feel left out—you too can create an omnichannel experience for your customers to help you stay ahead of consumer product trends.
Forbes suggests businesses can move towards an omnichannel marketing solution by engaging in content marketing and creating or participating in live events. Building robust social media profiles and establishing an active online presence will allow you to engage with customers at multiple points of contact.
More engagement with customers will allow you to see what is trending and what will be trending next. More contact with real consumers across multiple platforms and interfaces allows for trends to come to you.
Know your customer, know your brand
Before you can know what trends to follow, you have to know what goods your target customer wants. If you have a concrete business plan with a consumer profile, you're one step closer to targeting trends. If not, start with an idea of who you want to buy from your ecommerce shop, and build from there.
Entrepreneur lists five ways to capitalize on trends, and one of these ways is to identify short-term fads and long-term trends. To separate yourself from other ecommerce businesses, you need to occupy a specific niche, preferably one that has staying power.
Rather than concentrating on supplying short-lived fads that come and go in a blink of an eye, search for trends that will take you over several seasons or years so you can establish yourself with your ideal customers.
A quick recap: Using data, creating an omnichannel experience for customers, and creating a consumer profile will help you predict trends your customers will love. Combined, they also work together to help you build a strong brand.
In today's environment, businesses have to be more than a shopping cart and checkout aisle—by creating a brand, you can become a part of your customers' lives in a meaningful way. Play the long game—stay on top of the trends to add value to your brand and your business.