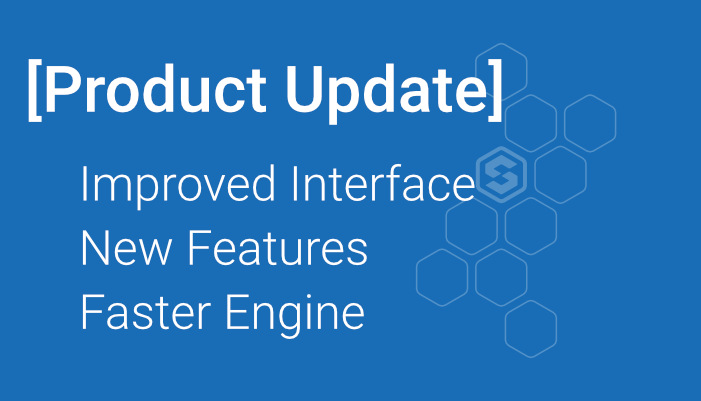 [Product Update] Improved Interface, New Features, Faster Engine
We are excited to announce the release of a major update to your SmartShyp application.
Improved Interface
Updating the SmartShyp interface isn't about keeping up with the latest software design trends, but rather making it easier for you to navigate your shipping app faster so that you can process more orders in less time.
New Onboarding Guide and Wizard
New SmartShyp customers will have a step-by-step guide to getting their account up and going as fast as possible. The Onboarding Guide will allow you to make the most important account updates within the guide itself, rather than going and that specific setting or page.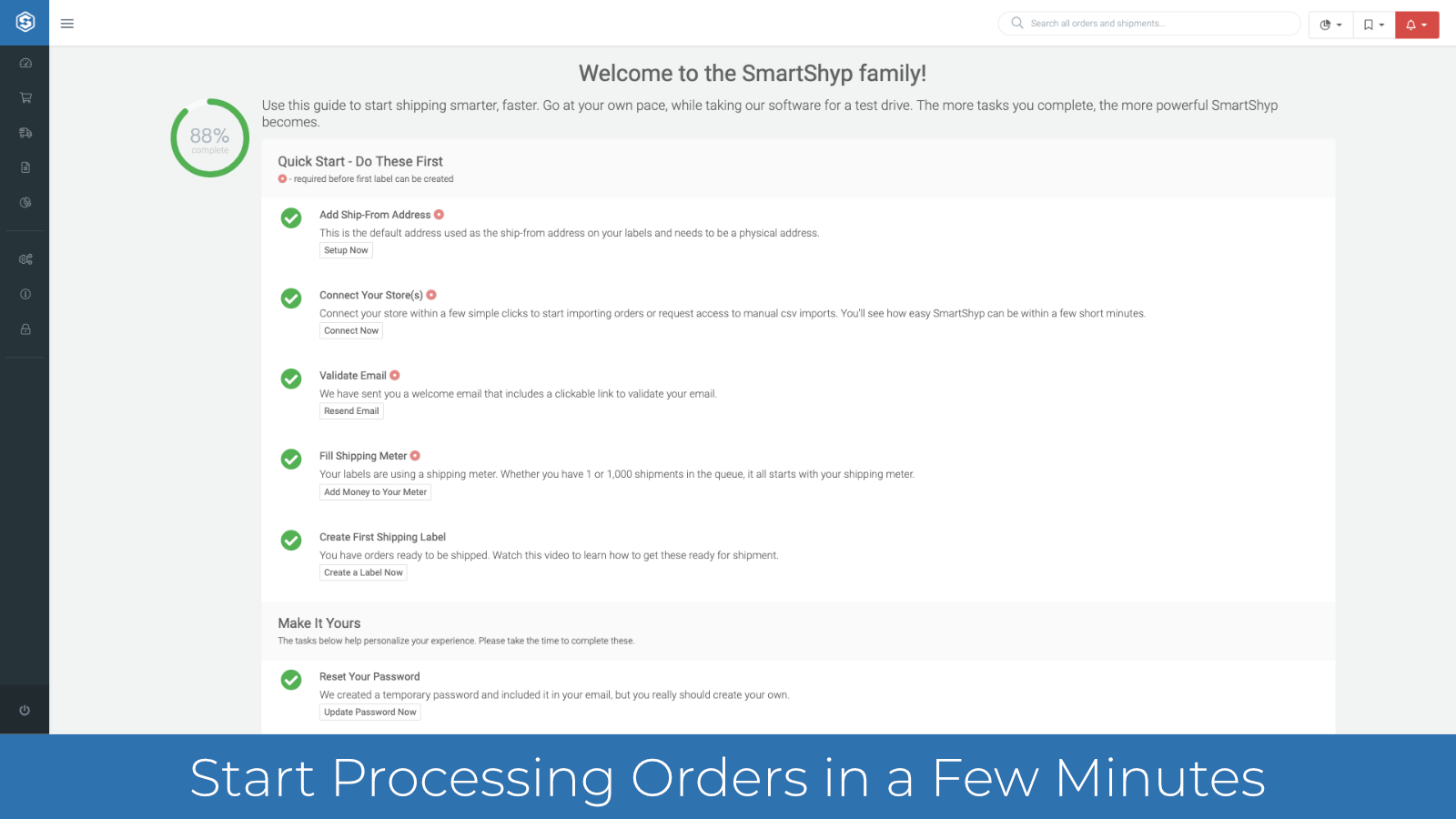 The Onboarding Wizard will walk you through each click to integrate your store, import new orders, and create your first label.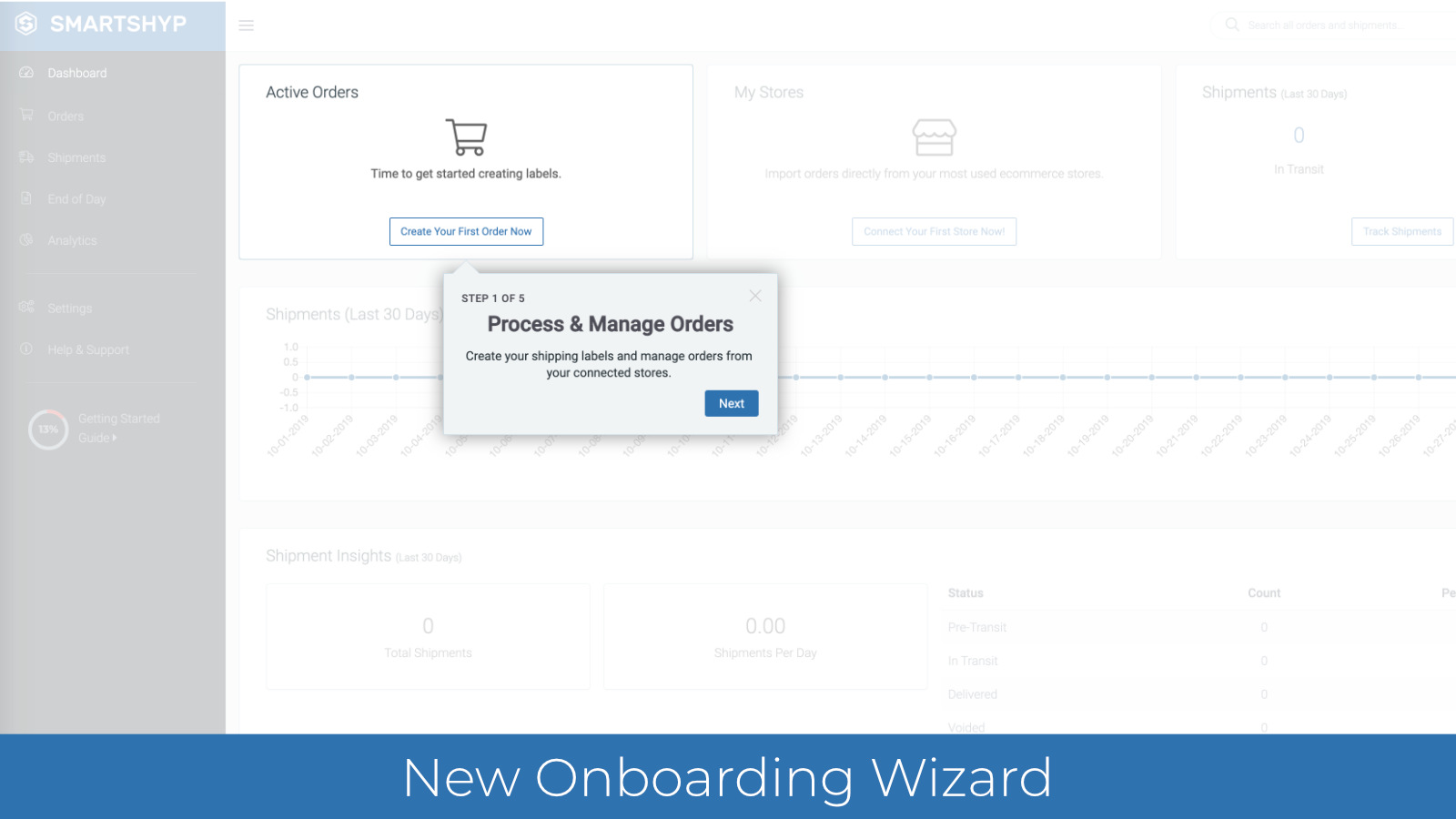 Improved Menu and Navigation
The improved menu and navigation are contextual, eliminating the settings and menu items not needed on a specific page.
You also have the ability to customize columns by sorting and filtering by status, carrier, order date, store channel, tags, and much more. The customized views can be saved for future use.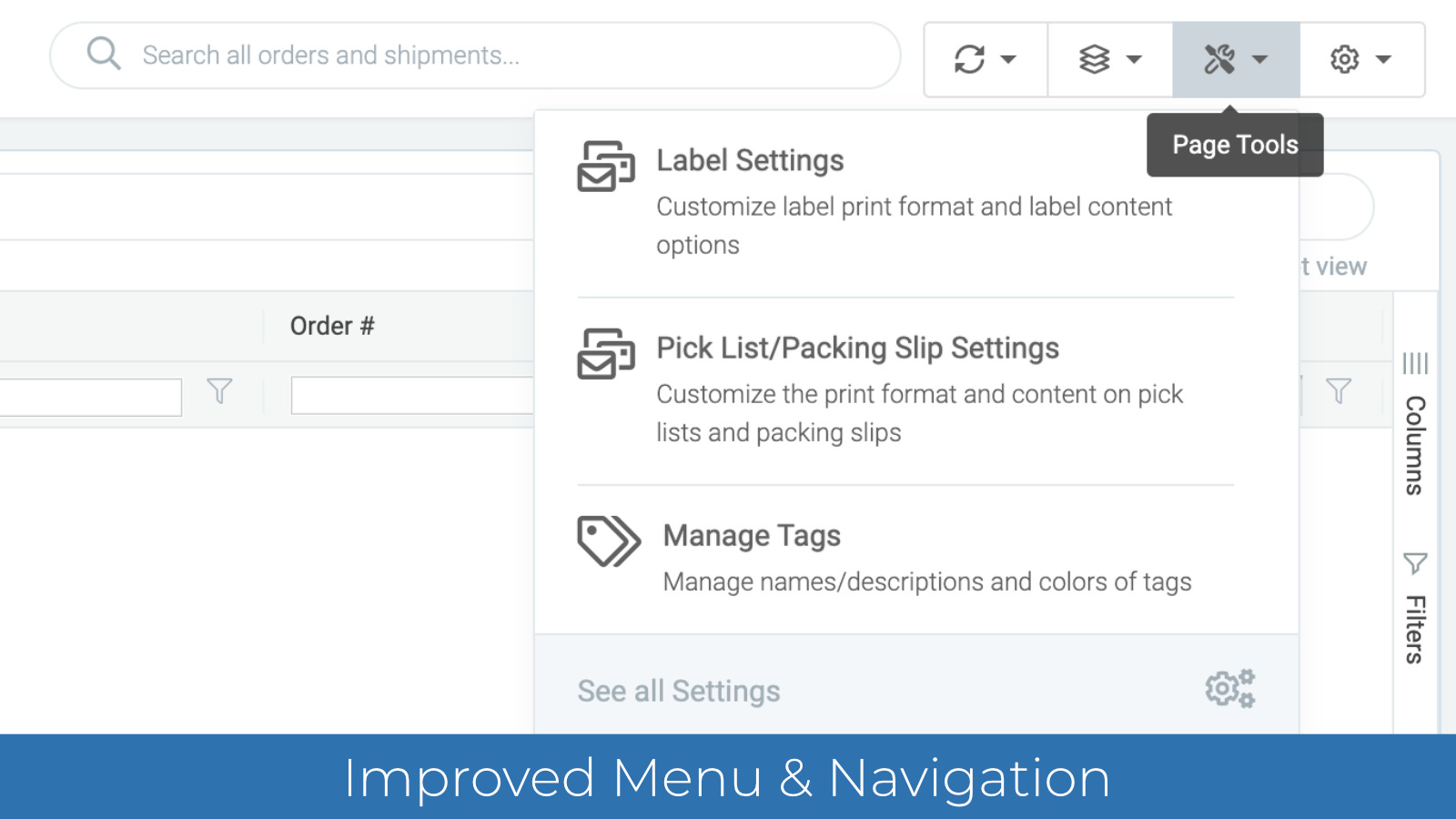 If you want to visit the main navigation, simply click the left main menu button.
Global Search
SmartShyp's new interface includes an improved global search tool. Now you can search by nearly any data point for your orders, including customer name, product name, shipping address, order number, and order tag (new feature, see below).
New Features
Order Tagging
This new feature will allow you to apply custom tags to your orders to help you search, sort, filter, and batch process your orders. Tag names and colors can be customized for your business needs. Each tag can be edited after they have been created.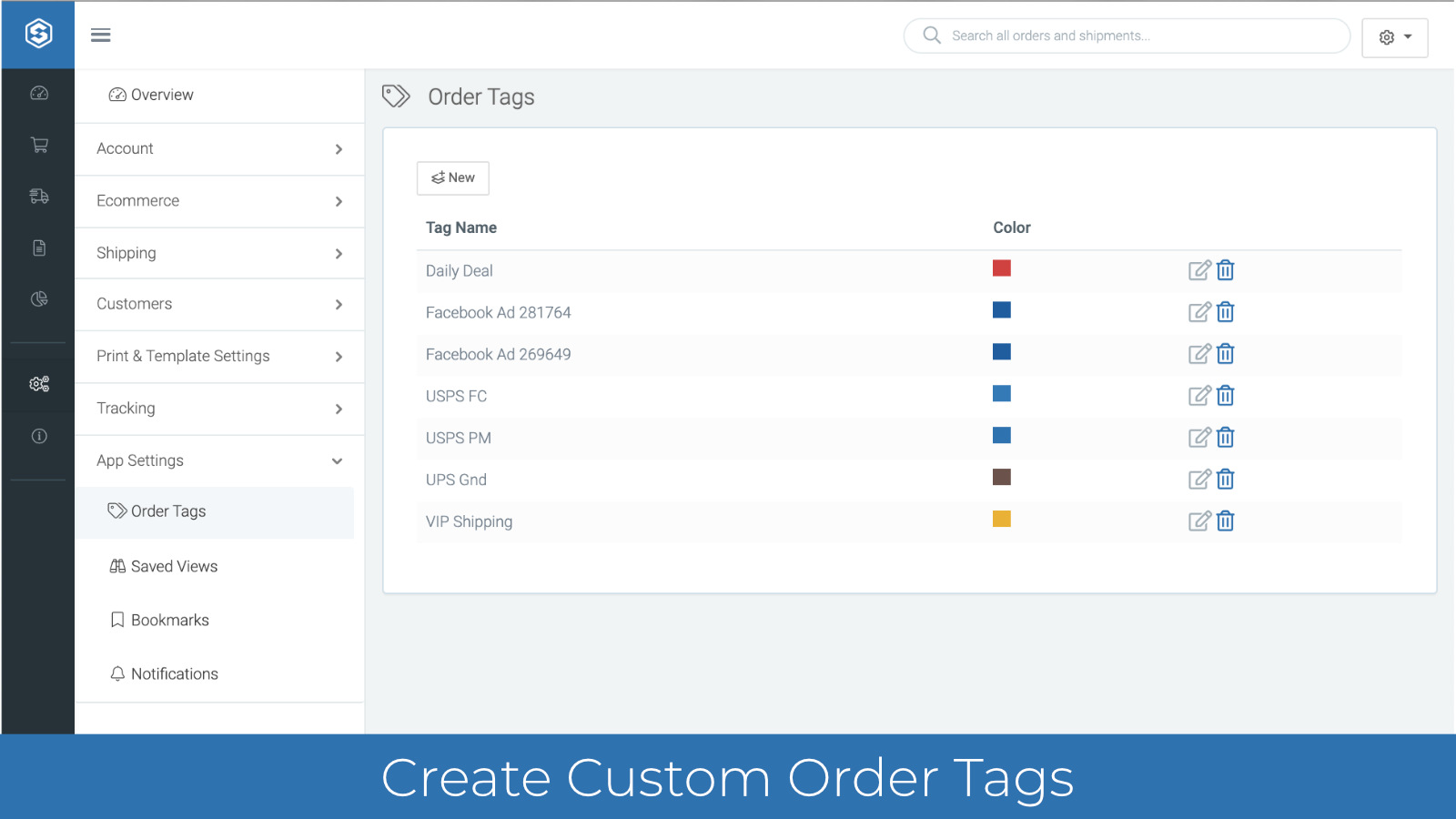 Multiple Stores
SmartShyp has always allowed for multiple store connections, but not multiple stores within the same ecommerce platform. This new update will allow you to connect multiple stores within the same ecommerce platform. For example, you can now connect multiple Shopify stores into a single SmartShyp account.
New Help Center
We recently launched a new SmartShyp Help Center. The Help Center is a place for you to search our knowledge base for tutorials and how-to guides for the SmartShyp app.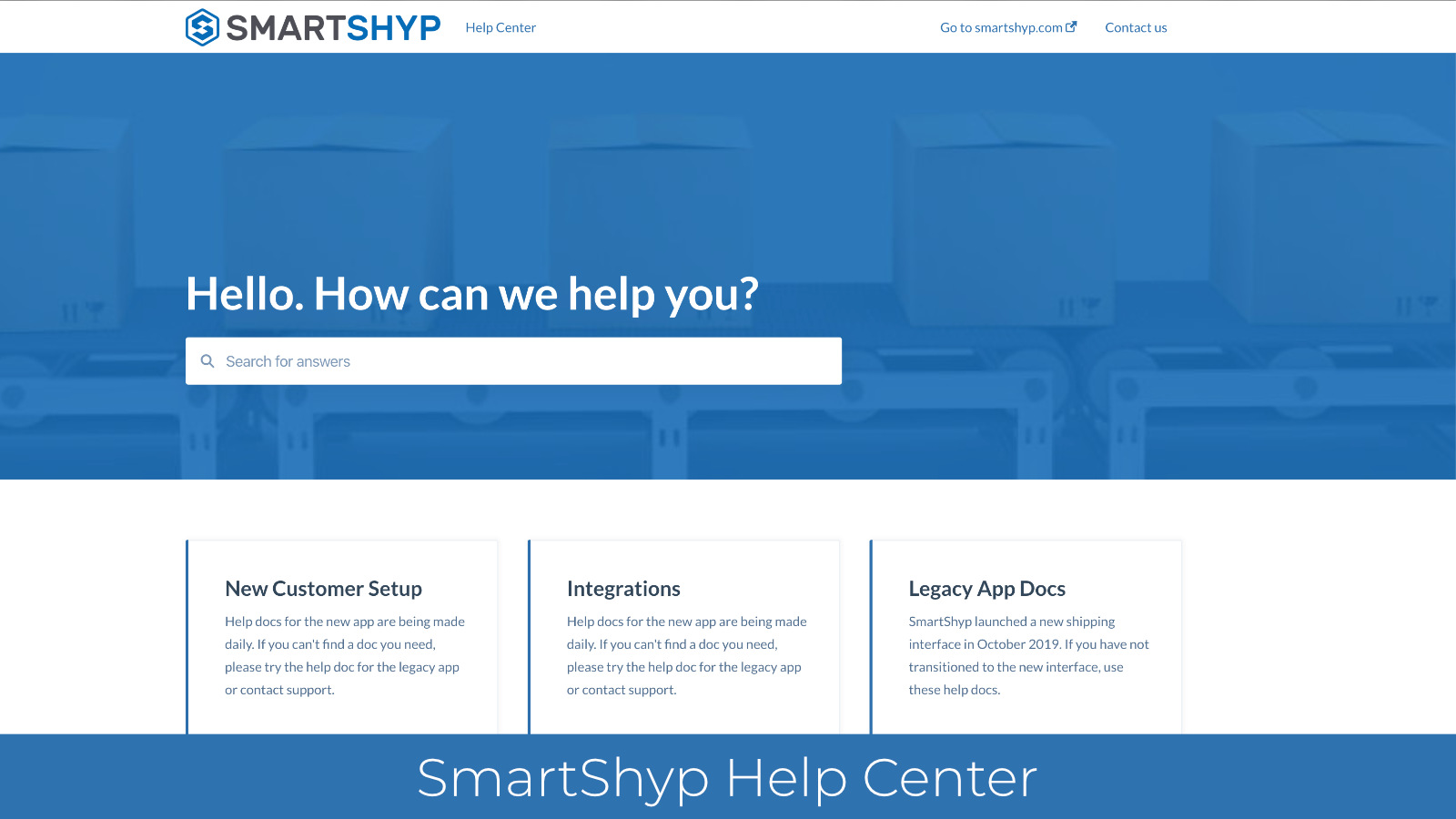 The help center has over 50 documents created for our legacy app, but only a dozen for the new version of SmartShyp. We are adding new documents for the new SmartShyp app each week. If you need a tutorial that isn't available, please send us an email to support@smartshyp.com.
Faster Engine
Everyone loves a good car analogy, right? Up to this point, we've discussed the new paint job and all the new bells, whistles, and shiny objects of your SmartShyp app. However, having an app that looks and feels like a sports car won't help you much if the engine is built for highway commuting.
The biggest update within this release is a rebuilt backend. We won't get into all the technical aspects of the rebuild, so we'll just say it's powerful. With your new SmartShyp app, you will be able to update and process thousands of orders at a time. It's not likely you'll ever need to process that many orders at once, but if you do, SmartShyp is built to handle it.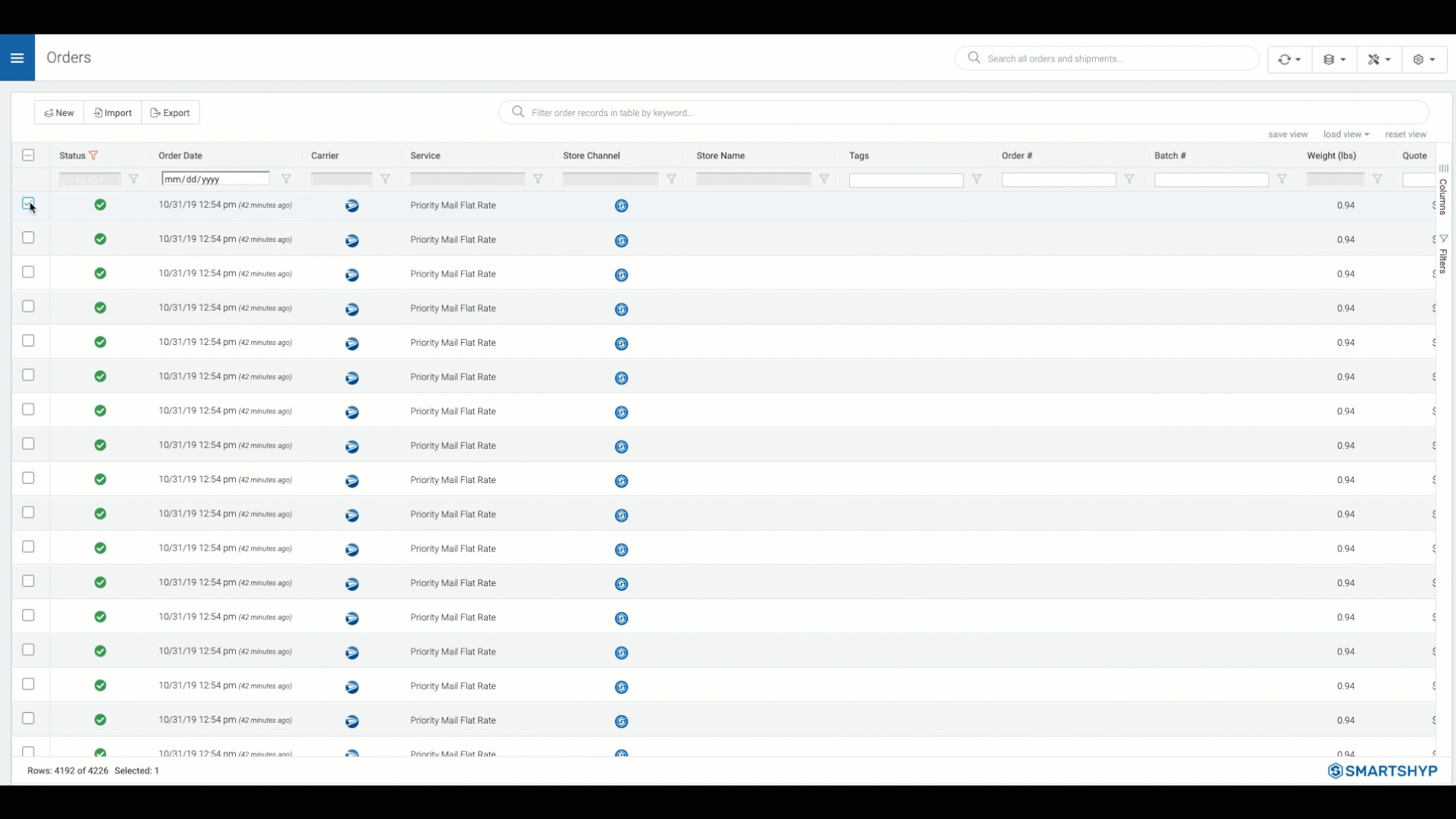 We hope you enjoy these new features. Click here if you want a hands-on walk-thru of these updates.