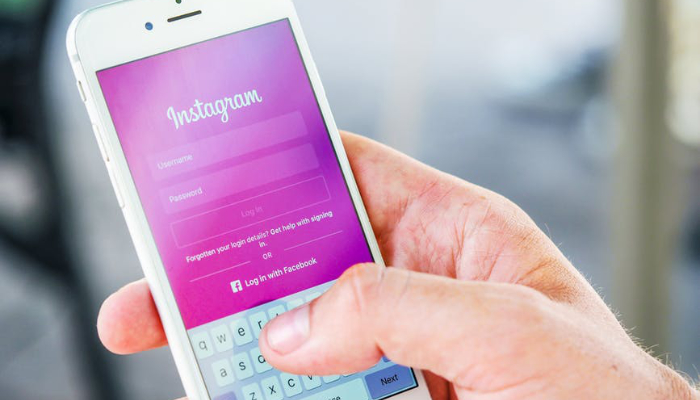 Sell on Instagram Now: Your Guide to Getting Started
Instagram now has one billion monthly users surpassing the growth rate of both Facebook and Snapchat. With such a massive potential market, it's no wonder more businesses want to sell on Instagram.
Instagram is a viable monetization option if you know how to find your target audience. Instagram's popularity is skyrocketing and now is the time to establish a presence.
With more businesses using the service to promote their products, competition is high. So how do you beat the competition and reach potential customers?
We walk you through the process of setting up shoppable posts and give you tips on how to start selling on Instagram.
The Benefit of Selling on Instagram
If you have an e-commerce business you should know about the importance of visual content. Humans are visual by nature which is why people love photos, videos, and graphics.
90 percent of information sent to the brain is visual. That's why visual content such as videos or slides helps boost your marketing success.
Instagram is a visual social networking service. The reason Instagram is so popular is due in part to how easy it is to connect and share visual stories with others.
But you'll need more than just photos to market on Instagram. Links don't work on Instagram the same way as they do on other services. This means it's harder to direct users to a specific page.
The only clickable link you can have is in your bio. And since not everyone reads the bio, the chances of getting a user to click on it are slim.
So can you sell on Instagram and make money without links? You can with Instagram shoppable posts.
What Are Instagram Shoppable Posts?
Businesses now have the ability to create virtual stores on Instagram with the shoppable posts feature. You can now share information on a product and direct a user to the appropriate landing pages.
All a business has to do is set up shoppable tags and users can see which products are up for sale. On their Instagram page, pictures with a little shopping bag icon indicate a shoppable post.
How to Sell on Instagram with Shoppable Posts
Before you get started, make sure that you meet the requirements for selling on Instagram. You must agree to the merchant agreement and commerce policies before you open up a shop. Take a few minutes to read through them.
You should also make sure your business is in one of the approved markets so you can use the shopping feature.
Ensure Your Products Qualify
To start selling on Instagram, your business must sell physical goods. Businesses that primarily sell services aren't accepted at this time.
The products you sell must adhere to the merchant agreement and commerce policies.
Create a Business Account
The next step is to convert or create a business account on Instagram. Many small businesses make the mistake of skipping this step. But business accounts have access to invaluable features and selling options.
Converting an account is simple and only takes a few seconds.
If you already have an account and you want to convert it, simply access your account settings, switch to a professional account, and then select business.
Connect to Facebook
Next, you need to connect your account to a Facebook Page and Facebook Catalog. You can create one on Business Manager on Facebook if you don't have one or use Shopify or BigCommerce.
A Facebook Catalog lists all your products for sale. On your Facebook Business Manager account, simply select create a new product catalog. You can also select a catalog you want to use.
Another option is to create your Facebook shop through Shopify or BigCommerce.
In Shopify, make sure you have a Facebook sales channel in your store. Once you do, you can add the Instagram sales channel. This connects it to your Shopify store.
You can also connect your accounts through BigCommerce. On BigCommerce, open the Channel Manager and add Facebook, following the instructions. After adding Facebook, you can go through the same process to add Instagram.
Instagram will then review your account. This process can take up to a few days, but you'll receive a notification once you're accepted.
Tagging Products on Instagram
Once approved by Instagram, go to your account page and select the "Get Started" button under "Start Tagging Products on Instagram". From here, you can pick a product catalog to connect to your account.
You can now start tagging products in your posts. When creating a post choose the tag products option. Enter a product name and select it.
Locate your shoppable posts by selecting the shopping bag icon on your Instagram profile. From here, people can view more information on the product, add it to their wishlist, and go to the website to purchase.
Utilize Hashtags
Posting and tagging products are only part of the process. If you want to know how to sell stuff on Instagram, you have to learn how to use hashtags.
Keeping an eye on trends is critical when selling your goods online. One easy way to follow trends is to watch which hashtags are doing well.
With a business account, you can see your impressions via hashtags. See which hashtags do well and keep using them.
You can't just pick any hashtag and expect success. Sometimes picking the right hashtags takes a bit of trial and error. It's also important to create and use branded hashtags for your business.
Get Started Selling on Instagram
Ready to sell on Instagram?
Once you have your business account set up on Instagram you can start tagging posts and promoting goods. Once you have a post set up, users can find your products by selecting the shoppable posts section on your profile.
Remember, you have to use hashtags and promote your products often. This keeps your current customers interested and brings new customers to your website. Instagram Stories and IGTV are two more tools guaranteed to help you reach your audience and keep their attention.
Once you start making sales on Instagram, you might want a better shipping solution. Make the process easier with our shipping services. Check out our Pricing Page to view our plans and get started today.