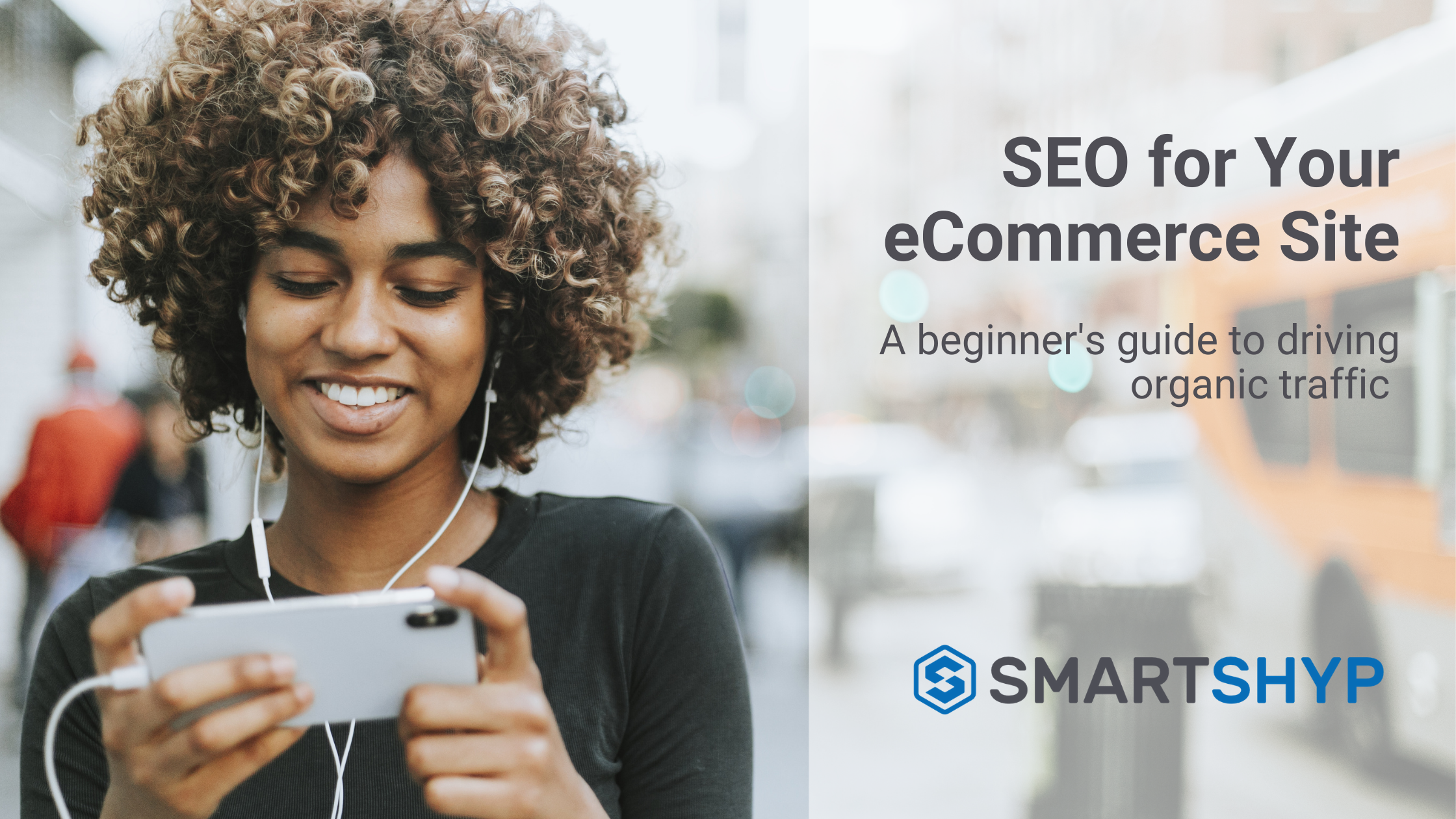 SEO for Your eCommerce Site
Driving traffic to your eCommerce website can seem like a daunting task. In a sea of competitors, how can you get your content out there? It seems like everywhere you turn someone is running an ad or telling you the only way to make your site stand out is to pay for clicks--but that isn't the case. There is a way to drive organic traffic to your website, and it's easier to utilize than you think.
If you're looking for:
A way to develop a skill that will organically grow your business
A highly effective, innovative solution to increase traffic
A solution to simultaneously optimize your content and your audience
Then this is the post you've been waiting for.
What is SEO?
SEO stands for Search Engine Optimization, and it is the way you can optimize your eCommerce website by using keywords to rank higher in results on search engines such as Google.
Ideally, all of your potential customers would know exactly what they were looking for and exactly what to search to find it, and that search would take them to your website. Unfortunately, people often don't know exactly what they are looking for until they find it, leading them to type keywords into their search engine to help them do that.
Considering 32% of shoppers go to Google to find inspiration for their online purchases, it's important to know how to optimize that number to find your next customer.
Why Invest Your Time in SEO?
Besides that, there are a few reasons to invest your time and energy into SEO rather than (or in addition to) other forms of marketing. We're all on social media, and we all know the Instagram and Facebook ads that beg us for our clicks. Those can be effective when it comes to getting a potential customer's attention, but they require constant time, effort, and money to keep them running. The investment is high, and the payoff isn't guaranteed.
SEO is a more effective solution in more ways than one. It is more sustainable because you are investing the time up front to design your website around your keywords, and that has major residual results. The investment is in your time and energy to do it right, but it is much less expensive than running lots of social media ads. It also leads to more organic traffic, which can result in more loyal customers.
How to Get Started (Top SEO Strategies)
The first step of every eCommerce SEO strategy is to conduct keyword research. This is the foundation of your campaign, and if you don't invest the time into finding out the right keywords for you, then the foundation will be unstable and it will all have been for nothing.
So take keyword research seriously and commit yourself to the process. You can use your competitors to get a head start--scan their sites for the keywords they're leveraging. You can also do an Amazon search to get an idea of what kinds of keywords your customers are going to be searching for that you want to lead to your eCommerce site.
Once you've done thorough keyword research, you can begin to implement that into your content. Restructuring your eCommerce website around your keywords and making it an SEO-optimized site is a process that can take some time and effort upfront, but in the long run, it's the kind of investment that will pay off in big ways.
Introducing SmartShyp
Whether your eCommerce site has been around for years or you're just getting started, there are even more ways you can streamline your business and operate like the big corporations. Optimizing your content for SEO is a great way to get your stuff out there, and if you're looking for a way to more literally get your product in the hands of your customers, look no further.
SmartShyp is eCommerce shipping made easy. Our software provides the ultimate post-purchase experience for you and your customers, with innovative features such as automation rules, bulk editing, and batch processing. The best part is it's fast, easy, and free to start.
To learn more, visit us at smartshyp.com.