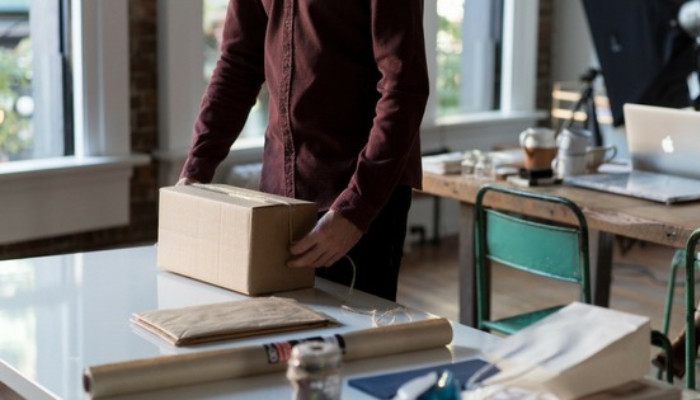 Why Are Your Shipping Cost So High?
Shipping. It's a necessary expense for any business that deals in physical products. You must be able to send your products out to the customers who order them. That's not optional. But just because shipping is a necessity doesn't mean that you have to spend as much as you have been. Odds are, you're shipping co way more on shipping than you need to. Why? Because you're most likely making at least one of the following mistakes.
Skipping the Discounts
You don't have to be an extreme couponer to appreciate the importance of a good discount—especially when it comes to your business. But are you currently hunting for discounts on your business's shipping rates and postage? Many business owners think that these costs are set in stone, but that's simply not true.
At SmartShyp, we offer our users discounts on postage as well as lower rates with all of the major shipping carriers in the country. If someone offered you a discount on something you are constantly paying for, would you still choose to pay full price for it? And yet, you're doing just that every time you pay full price for postage or shipping. It's little wonder that your company's shipping costs add up so quickly.
Wasting Time
We've all heard the saying "time is money," but do you ever actually sit back and think about the value of your time? If you did, then the hours you spend waiting in line at the post office every month would be costing you a pretty penny. And if you're copying and pasting customer shipping info to make your own labels by hand, then you're wasting even more time (and even more money).
Though this wasted time my not show up as a line item on your company's books, it's still a cost of doing shipping the old-fashioned way. Every minute you spend at the post office or making shipping labels is a minute that could otherwise by spent improving your business. This called an "opportunity cost" and is a harsh reality for anyone in the business world.
With our shipping software, you can avoid the post office lines altogether and manage all of your business's shipping needs from your home or office. We even have a mobile app that will allow you to handle your company's shipping on the go. Plus, SmartShyp integrates with all of the major ecommerce platforms and online stores. Order and shipping information is automatically pulled into the software, creating shipping labels so you don't have to. Your valuable time can now be spent on something more important than packages, postage, and labels.
Paying Excess Fees and Excess Postage
If you've selected a carrier for your shipping needs—whether it be UPS, FedEX, USPS, or another carrier—you should do in-depth research into their fees and services. Compare their services to your shipping needs, such as delivery times and mode of shipping. If necessary, you can ask to speak to a small-business specialist at the company so that they can help you find services that fit your needs.
For example, depending on the size, weight, and value of the packages you're shipping, sending them by air may actually be more cost-effective than shipping by ground. You need to take a close look at the shipping company's tariff schedule and compare their prices to your common shipping needs. According to one study, businesses that don't do their research into these matters can pay up to 40% more on fees.
In addition to paying extra in shipping fees, you may also be spending extra on postage—and we're not just talking about the discounts you're missing out on that we mentioned earlier. If you've ever shipped a package and put on some extra stamps "just to be sure" that you have enough, then you've probably spent more on postage than is necessary. So stop guessing at how much postage you need. Use a postage meter to ensure you're only purchasing exactly what you need, and stop wasting money.
Paying for Shipping Software
Shipping software can make your life exponentially easier. We've already mentioned a few ways in which it can save you time and money. But you shouldn't have to spend money to take advantage of those benefits. There are many types of shipping software out there, but most of them will either charge you a flat rate to purchase the software, or will charge you a large monthly subscription fee.
That's what makes SmartShyp different. Our software is completely free for you to use; you only pay for the postage that you purchase for your packages. You already spend enough on shipping. Why add the cost of shipping software to your already high shipping costs every month, when you can reap all of the benefits of a top-of-the-line software. We think it's pretty obvious what the smart choice is in this situation.
So why are you still spending so much on shipping? It's time to correct the errors that you're making so you can start seeing greater profits and fewer expenses for your business. Ship smart with SmartShyp, and see for yourself what we can do for your company's bottom line.
‍