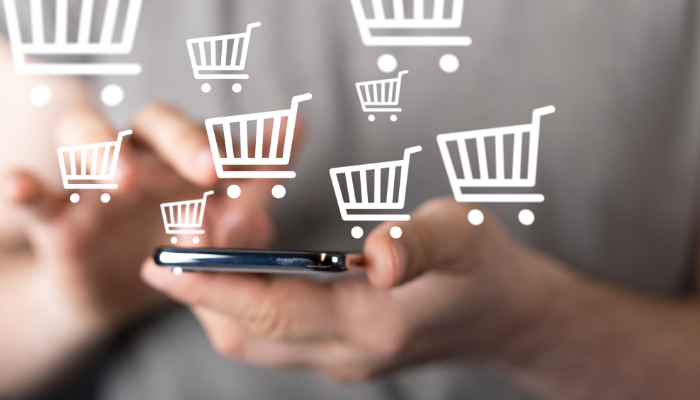 Selling Products Online? Here's How to Compete with Amazon
Amazon is an ecommerce juggernaut that has all but cornered the market. Even the largest retailers, from Walmart to Tesco, get trounced by the once humble online bookstore. The online giant accounts for 49.1% of all online retail spend in the United States (and growing).
No doubt, you're wondering how to compete with Amazon as a smaller e-tailer.
Let's get real: You can't compete with Amazon as far as advertising, R&D, and influence. But, you do have competitive opportunities, and a way to thrive in the markets. Keep reading to learn how to make Amazon a non-competitor to your business.
Don't Race to the Bottom
You will never beat pricing found on Amazon for three reasons:
Amazon can swoop in and create an AmazonBasics version of the item
There are always retailers undercutting (especially from overseas)
Some competitors have plenty of venture capital money to burn
Offering the lowest price usually removes the profits needed for operation and growth. Unless you can do volume, you're better off keeping to a premium.
A premium price offers:
A premium image for your brand
Extra profits to support endeavors
It may seem counter-intuitive but it stops your brand from getting lost to all the others. Customers will pay the premium because you offer a better service and experience.
You may also reinvest profits into new products, advertising, and other growth and business building efforts.
Offer On-Site Pickup
Amazon's growth is closely tied to its 2-day (and now 1-day) shipping. Yet, even their fast delivery times don't satisfy what we all want: our stuff right away.
Amazon did roll out same-day delivery but not everywhere, especially in small towns. This gives you a great opportunity to differentiate — by letting people order online and pick-up at your location.
Let customers drop by your offices to get their orders. This gets products to them fast while letting them mingle with the team. The experience could give your business a personal touch, turning them into advocates.
Embrace Your Mission and Ethics
Amazon has a history of workplace and labor issues. Some turn a blind eye because it's out of sight and out of mind. But, many are taking a stand and leaning back to smaller businesses that treat employees well.
A study by Mintel found that 56% of people will stop buying from companies they believe are unethical. Use this to stand out from Amazon and other competitors in your market.
Create a mission statement that becomes an industry rallying cry
Empower employees and give them a public voice with biz ops
Offer transparency how, when, where products get sourced
Add transparency and openness to content on your site in key areas like the About Us or as a blurb on every sales page.
Remove the Friction Points
Around 64% of people prefer shopping online because of the convenience. Yet, online shopping isn't always a convenient experience.
It's your task to identify and remove ecommerce friction points — like:
Unexpected or hard-to-understand pricing and costs
Requiring shoppers to sign in or use a complicated checkout
Not having a defined return policy and return shipping process
Lacking important navigational items like a search bar
Having a slow, poorly optimized website nor a flexible, mobile design
Failing to convey value nor match the user's intent
What you should invest in is quality user experience optimization. These tactics reduce site friction, resulting in higher conversion rates. And, as expected, higher conversions mean your business makes money and stays competitive!
Roll Out an SEO Campaign
SEO (Search Engine Optimization) can help your site and its pages rank better in search results. Surprisingly, Amazon doesn't place a lot of effort into SEO since it doesn't need to.
Here is a quick guide to using SEO to compete:
Research keywords related to the product or service you're offering
Use a primary keyword in the title, description, URL, and headings
Use secondary keywords in the body, subheadings, and IMG alt attributes
Make the pages specific to one item, super-fast, and encrypted with SSL
Fill out the product pages with supporting content and internal links
Build backlinks from sites via guest posting, news, and reviews
Repeat these steps for each page of your website. In time, the site's value will increase and so will its search placement. Higher search placement translates to more traffic, leads, and sales.
Make Shipping Amazing
Most people expect (or demand) free shipping from online retailers. Amazon offers free shipping and so do most of your competitors. So, you not only need to meet these demands but make it an amazing experience, too.
How can you improve logistics?
Shipping Software
Leverage shipping software with automated features (hint, hint). This will reduce processing and handling while reducing overhead.
Warehousing/Fulfillment
Consider using warehousing and fulfillment centers for higher volume products. This lessens the load while keeping customers happy because shipping is fast.
Personalization
Add branding and personal touches to the packaging, inserts, and contact points. This turns the logistics into a memorable experience
Can't offer free shipping for everyone?
Try to find a balance such as offering it after meeting an order threshold. Flat rate shipping is a great alternative to free shipping if needed, too.
Your business could reserve free shipping codes as incentives and thank you gestures, too. This acts as a reward to your biggest fans, which shows you care — making them more likely to return!
The Reality of How to Compete with Amazon
Those looking for an easy solution on how to compete with Amazon may leave dissatisfied. The truth is: Amazon has effectively "won" ecommerce.
What you CAN do to compete with Amazon is to differentiate. Plus, embrace what makes your business unique. In doing so, you'll uncover opportunities to stand out, launch lean/agile campaigns, and have fun in the process.
The personalized experience your team delivers will make people love your brand. This is how you compete with Amazon and reach ecommerce success!