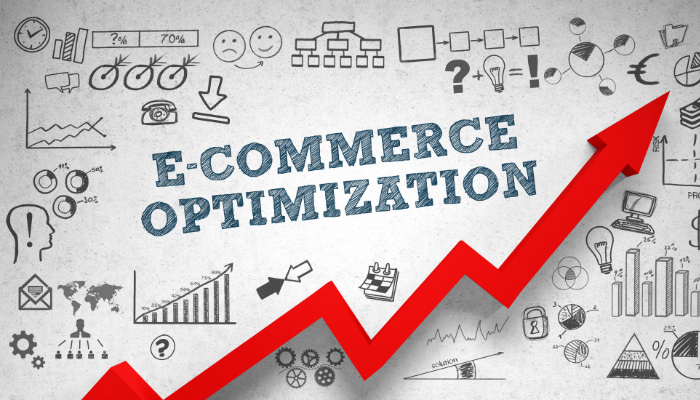 10 Tips for Increasing Sales with Ecommerce Optimization
Ecommerce grew 15 percent in 2018, and it shows no signs of stopping. Unfortunately, a lot of that growth is still going to big players like Amazon.
How can a small e-tailer like you compete for your fair share of the ecommerce pie?
You may have the basics down pat, but there are more ecommerce optimization tactics you can use to grow sales. Try one or all of these 10 tips on for size, and watch the magic happen.
1. Video and 360-Degree Views Entice Customers
To increase conversion rate for an online store, make sure your customers have a great view of products. Video and 360-degree view images are helping.
One of the challenges with online shopping has always been limited views of products. Video and 360-degree views reduce this issue, letting people see products from every angle. With a better idea of what it looks like from all sides, they can decide if it's the right fit for them.
Better yet, there's a lower chance they'll take it out of the box and be disappointed. They know exactly what they're getting. On top of that, beautiful imagery could sway someone's opinion one way or another.
2. Check Your Shipping Costs
The key to higher ecommerce conversion could be your shipping rates. High shipping costs are one of the leading causes of cart abandonment.
The solution to this problem is twofold. The first is to be upfront with your customers. Allow them to estimate shipping charges before they get to the checkout page.
The second part of the solution is to offer free shipping whenever possible. Think about Amazon's "free shipping over $50" offer. An offer like this can entice customers to fill their cart up and spend more.
3. Ecommerce Optimization Includes Reviews
Next up is a tactic to build trust with your customers. Real reviews from other people can do just that.
Allow customers to review the products they've purchased from you. Most people make decisions based on word-of-mouth and recommendations from trusted sources. Online shoppers are likely to trust reviews from others who have used the product.
It's easy to see why. A review from another customer can tell someone exactly what they'll get with this product. If a product has no reviews, they may not think the product is very good.
4. Simplify Checkout
If you're wondering how to increase the conversion rate on your site, take a look at your checkout process. Almost one quarter of shoppers say they'll leave their cart if checkout is too long or complicated.
One key here is to let people check out as guests. Forcing people to create accounts adds extra steps and leads to higher abandonment rates.
Also, think about the information you collect from customers at checkout. Is every field necessary? If it's not, consider making it optional or dropping it from your form.
5. Create a Sense of Urgency
Creating a sense of urgency or scarcity is a tried-and-true retail method. It works as well for e-tailers as it does for brick-and-mortar stores.
Amazon uses this ecommerce conversion rate optimization tactic. The site shows how much time someone has to order to get next-day delivery.
You can use the same tactic by showing people how much time they have left to take advantage of a deal. You can also use it to show low levels of stock, which can drive buying decisions.
6. Provide Support with Live Chat
Suppose a customer has a question or a problem during checkout. Does your process ask them to email you and wait 48 hours for a response? Maybe you ask them to call you between 9 and 5 to find a solution.
If you introduce any delay in the buying process, your customer might go somewhere else. Instead, provide them with constant support by using live chat and chatbots. A chatbot can answer common questions, and live support can resolve customer issues.
7. Generate Promo Codes On-Page
As pointed out above, you don't want to do anything to delay your customer's checkout process. You also don't want them to wander away from your page, not even to search for a promo code.
If you offer the option to enter a promo code, you should also give customers the chance to generate a code. With the click of a button, a code will be delivered to their inbox. They can then enter it on your page to receive the discount or promotion.
This prevents them from going down rabbit holes if they hop over to Google to look up a promo code. That risks other product ads or pages cropping up, which can distract them and lead to a lost sale.
8. Build Trust with Trust Badges
Trust will improve the conversion rate for ecommerce sites. Adding reviews isn't the only way to increase trust, though.
Take a look at the trust badges your competitors and other ecommerce sites are using. These badges tell people that your site is safe to use and you're protecting their information.
Try to use the most recognized trust badges, rather than lesser-known ones. If your customers don't recognize the badge, it won't give them more faith in your site.
9. Tap into Browsing History for Personalization
Personalization is a hot topic in just about every industry right now, and e-tailers are no exception to the rule. How can you entice people to buy more from your site?
You can personalize their offers. By tapping into their browsing history, you can make better product recommendations. You can offer them discounts or promotions on products they've viewed before.
Personalized offers appeal more to the customer, giving them exactly what they want. They get the products they want, and you increase your conversion rate.
10. Use Cookies to Create a Persistent Shopping Cart
Since abandonment is a concern for e-tailers, it can be helpful to create a persistent cart. If someone navigates away from your page, their cart will still be full when they return. That makes it quick and easy for them to decide to complete the transaction when they return.
The use of cookies helps you here, as it will save the customer's cart information. When they come back, everything is ready and waiting for them.
Watch Your Business Grow
Ecommerce optimization is about making shopping with you easier for your customers. With these 10 tips, you can make every sale a breeze.
Looking for more great advice on growing your ecommerce business? We have plenty in stock.