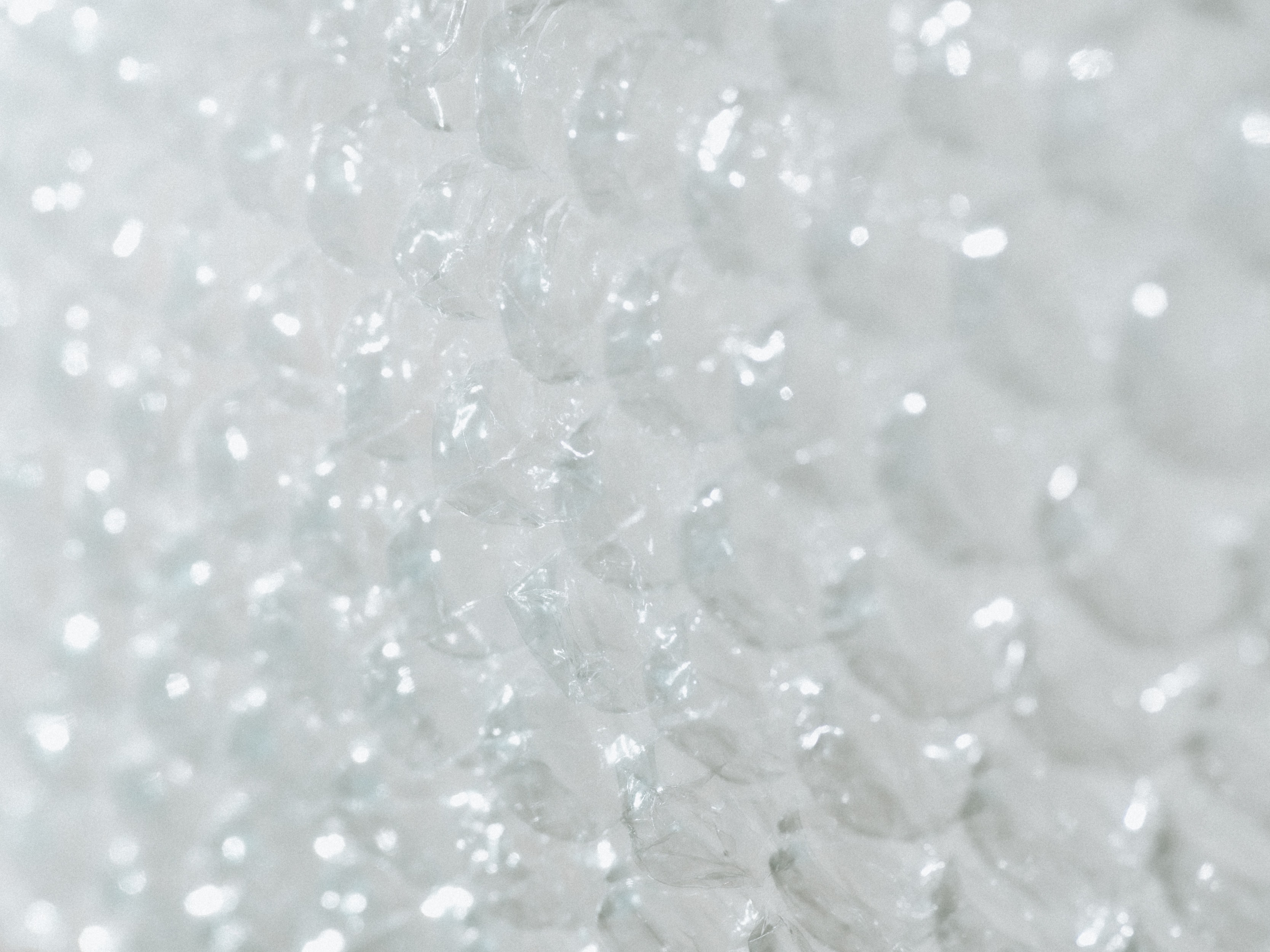 An eCommerce seller's guide to shipping packaging. This article covers shipping boxes, packaging, unboxing experiences, and more branding tips.
The eCommerce industry has undergone a transformation over the last decade. Things aren't as cut and dry as they once were, and combined with the increasing demand for more products, there's been an increase in demand for product packaging solutions.
Customers aren't coming to eCommerce stores looking for the same experience as they used to. Online shoppers are looking for stores that go above and beyond, that go the extra mile to create a unique, customized experience that sticks with them for years to come.
For your eCommerce store, figuring out what that unique experience has never been more vital. Shipping is an essential part of your business for so many reasons, and it is also the most direct touch-point you have with your customers.
Looking for a way to get ahead of the competition? Leverage one of the most underutilized marketing opportunities in the industry and capitalize on your product packaging.
Why Is Product Packaging So Important?
To preface this topic, let's talk a little bit about what product packaging is. Product packaging is referring to all endeavors related to the design, production, and evaluation of a vessel for your products. We're talking about creating the container that they will arrive in, and your customer is going to receive the packaging before they receive your product.
A unique, customized branded packaging experience is what is going to leave a lasting impression on your customers. The thoughtful selection of shipping boxes and other packaging materials in addition to the presentation of your product provides additional value for your customer.
You've seen the unboxing videos on YouTube, you've seen the glossy Instagram ads. Customers are looking for that experience factor when it comes to receiving a product. That's what we're looking to provide.
Now, we're all in business. We all know how important people are, how important relationships are, and how they are the backbone of our organizations (no matter how big or small). So we all know how important first impressions are.
As an eCommerce business, your product packaging is your first direct contact with your customers. It is your first impression. Creating not only a positive first impression but a memorable and (ideally) sharable one is the goal.
Product Packaging Types
Now, we could spend the rest of this article talking about different types of shipping boxes and product packaging exclusively, but that would be a waste of your time. We're going to quickly cover your options when it comes to types of packaging, as you can find that information all over the internet. Once we cover the technicalities, we're going to dive into how you can create that memorable experience with your customers through your shipping packaging.
There are a few options that people use most commonly for packaging that's focused on utility.
Corrugated boxes
Padded mailers
Envelopes and bags
Custom product packaging
Unless, of course, you're shipping something small and incredibly durable, then you're going to need some type of shipping box and internal packaging to make sure they arrive at your customer's doorstep safely. You've got some options when it comes to that.
1.
Corrugated Boxes
Corrugated boxes are going to be your typical product packaging used by your favorite retailers. That's for good reason–they're sturdy and don't add a ton of weight to the package. They can also be recycled. There are several different types of corrugated boxes, and you can definitely find one that suits your needs for protection, strength, and space.
2. Padded mailers
Padded mailers are great if you're trying to ship something smaller or flatter that doesn't require a box. That might include things such as handcrafted items, books, jewelry, electronics, or even certain beauty products. If the items you're shipping are at all fragile, you can always opt to add extra protection using bubble wrap or recyclable paper. Keep in mind, though, if you're going for eco-friendly packaging, bubble wrap may not be your best option.
3. Envelopes and Bags
If you're selling lighter products that don't require additional protection, your best bet might be along the lines of envelopes and bags. These are going to be your poly mailers, plastic mailing bags, or Tyvek envelopes. There are lots of pros when it comes to these packaging materials. They're super lightweight yet strong, self-sealing, and easier to store than any shipping box. If you're leaning in the direction of a custom packaging experience and your products fit the description, then you should seriously consider using envelopes or bags. They are incredibly easy to customize, and through certain companies, you can even get zero-waste alternatives.
4. Custom Product Packaging
Now, we've arrived at the good part. If you're not yet at the point in your eCommerce journey where custom product packaging makes sense, then consider going with a simpler option and focusing on getting your products into the hands of your customers safely.
If, however, custom product packaging is an option for your eCommerce business, then keep reading for some great tips and tricks.
Custom boxes are a fantastic way to create the most unique, personalized unboxing experience. Custom shipping boxes allow you to expand on the ongoing conversation you're having with your customers by communicating more of what's important to you through the experience. You can use branded messaging, colors, and certain packaging materials to do so.
There are so many options for printing and customizing your shipping box. From gift wrap, packaging slips, tissues, and more, you can take this as an opportunity to let your brand shine through.
Creating A Custom Product Packaging Experience
As we've learned, a truly custom unboxing experience offers more than the shipping box alone. There should be several elements working together to create a truly well-designed, thoughtful, branded unboxing experience.
That being said, don't feel like you have to just include every single option. The beauty of your unboxing experience is that it should speak to your brand. If you tend to steer more towards minimalism in your products, then your packaging should reflect that. If you use lots of color in your branding, maybe that pack of rainbow confetti makes sense. The point is, take the time to think about what your ideal customer experience looks like from the moment they get the delivery notification from the carrier.
Figure out which of the options presented is going to truly add the most value to your customer experience, and leave out anything that doesn't. When creating a custom product packaging experience is an intentional, strategic endeavor, then it tends to pay off in the long run.
Here are some quick ideas on sources you can leverage for your custom product packaging. These are all fairly standard product packaging elements that you can either leave as a more generic experience or go the extra mile and add your own unique flair.
Packaging
Stickers
Filler
Tissue paper
Packaging slip
Educational materials
Custom note
Promotional material
Business card
Tape
Samples or free gifts
Closing thoughts
Ultimately, you have one goal, and that's to create an unforgettable unboxing experience. You want to make that direct contact with our customers as impactful as possible so that they know when your package arrives on their doorstep it's something they should feel excited about.
Creating and leveraging a truly unique experience when it comes to product packaging is something that can give you an instant competitive advantage. Great unboxing experiences lead to repeat purchases, and ultimately, loyal customers.
You're building something more than your eCommerce store, you're building your brand. Your experience. The elements that are going to make your customers stick by you for years to come.
It's true that custom packaging is a far greater investment than basic packaging, but in the long run, it may be an investment that pays off in big ways.
That being said, if you can't make the leap into custom packaging right now, that's okay too! There are plenty of ways to make your customers' post-purchase experience impactful.
Going the extra mile to make sure that their products arrive swiftly and safely is a huge deal, and so regardless of whether you're opting into custom packaging right now, taking the time to thoughtfully consider your shipping packaging options is a strategic business move you'll never regret.
Take the time to educate yourself on your options, your customers will thank you for it.
SEE ALSO: