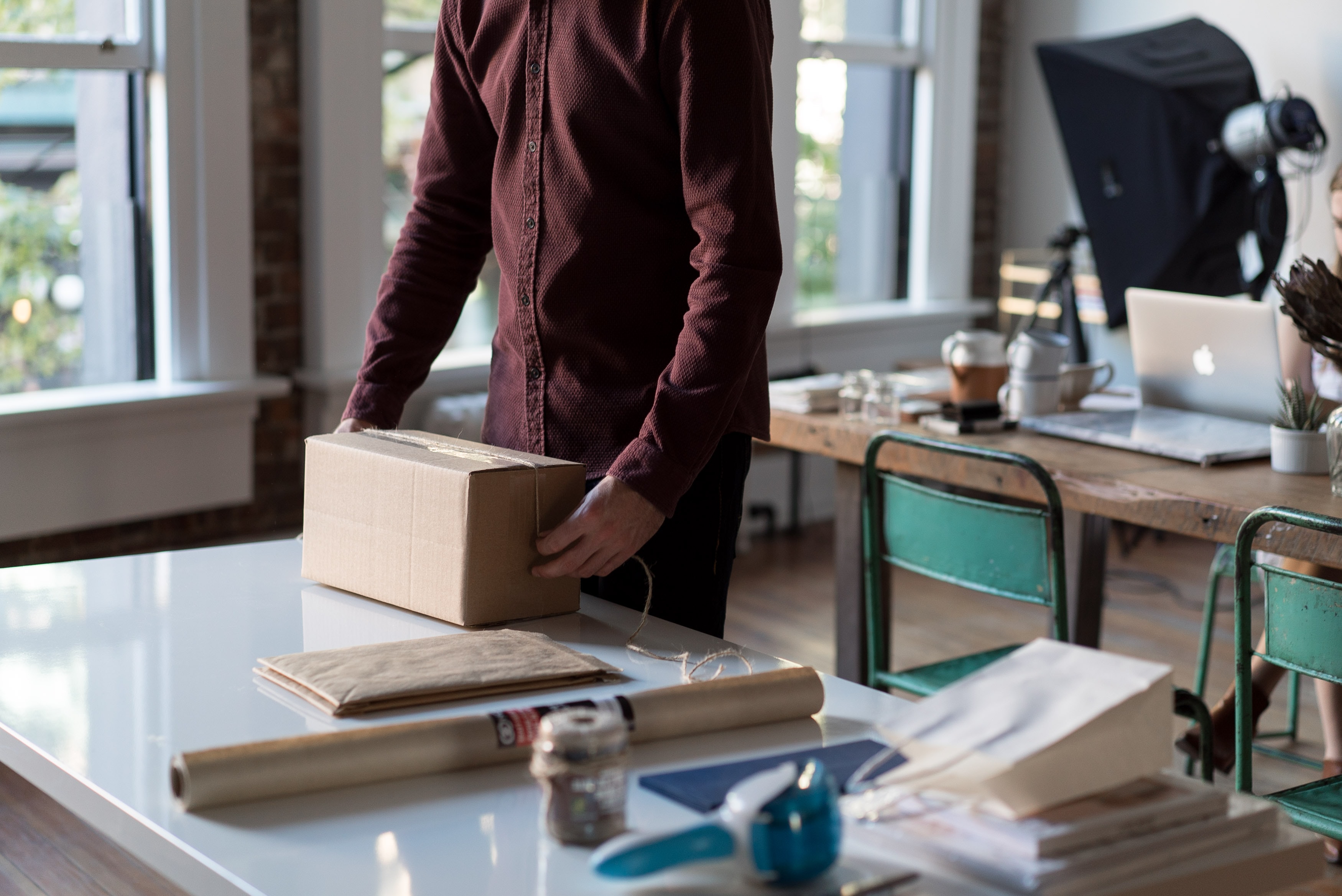 A beginner's guide to eCommerce shipping. This post covers rates, methods, carriers, packaging, and more best practices to make you successful.
One of the biggest challenges in running a successful eCommerce business is tackling the reality of eCommerce shipping. There are lots of reasons why this part of the business feels so daunting. You spend months and sometimes even years planning and preparing your pre-purchase and purchase experience, but when it comes to the post-purchase experience, it can feel like you're handing an integral part of your business over to a stranger.
Luckily, that doesn't have to be the case. With some planning, preparation, and strategy towards creating a defined shipping structure for your business, you can take back control over an essential piece of your customer experience. The world of shipping and post-purchase practices can feel confusing, overly complex, and overwhelming when you are not a part of the inner workings of the industry, which is why we've created this overview with everything you need to know to cultivate a strategy for your business.
Our goal is to demystify this often complicated subject and help you understand the basics of shipping your products. We'll also talk about the ins and outs of eCommerce shipping, such as setting up your shipping strategy, the packaging you use for your products, the most popular carriers and what they entail, tracking, package protection, reducing shipping costs, and your options for eCommerce shipping integration. Overall, we're going to help you make shipping for your eCommerce business a key part of your process.
Why Your Post-Purchase Experience Matters
Why is your eCommerce shipping strategy so important to your online business's success? Well, 38% of customers reported that after a bad delivery experience, they will not shop with that retailer again. Beyond that, 60% said that they'd take their business to another competitor with a better post-purchase experience. 74% of online shoppers value free shipping and marked it as important when checking out, and 45% have reportedly abandoned a shopping cart because of subpar delivery options.
A solid eCommerce shipping strategy is about more than just providing free shipping and a quick delivery time, though those are both very important parts of the puzzle.
When we say eCommerce shipping, we're talking about the full spectrum of services that are required to transport products that are purchased from an online retailer to the customer. Because that pathway encompasses a whole range of terms, services, and processes that can be confused, we are going to break them down.
Your eCommerce Shipping Strategy
Just like in building any part of a successful business, we have to start with the foundation. When it comes to shipping, there are a few cornerstone pieces to that foundation. While you can, of course, return to these pieces and make changes to them later on, they are still key decisions and setting them up upfront will go a long way to make your high-level shipping strategy much more sound.
Shipping Rates and Methods. There are some questions to ask when it comes to what shipping methods you are going to use and what rates come along with that. Are you going to pass along the full cost of shipping to your customers or will you offer flat-rate and even free shipping, making it so that you absorb some or even all of the cost? What about local customers? How will you deliver to them? Don't get overwhelmed just yet--by the end of this post, you'll have the information you need to make these decisions for your eCommerce business.
Product Weight. This is the part of the eCommerce shipping process where it will really pay to be thinking ahead on your strategy. To streamline the process of shipping your orders, you are going to want to get a good idea of what the dimensions of your products are. You will need to measure the weight of each product you sell. If you know this information upfront, it is going to set you up for success. It will allow you to get a good sense of total costs and then be able to pass that accurate information on pricing to your customers.
Product Packaging. Choosing your preferred product packaging for shipping is a more detailed process than it seems, but once you figure out which packaging is best for you, you can add that information into your eCommerce store and be able to calculate accurate shipping prices. You can also order free packaging from certain carriers, or if it's part of your strategy, you can invest in branded packaging.
We're going to go into more depth and detail on each of these topics and more.
It's easy to fall into the rhythm of getting your eCommerce business up and running, but before you shart shipping your orders out, you'll want to decide on your pricing strategy. We'll touch on a few methods here, but it's important to know that the decision should always reflect your business individually.
Free Shipping
Free shipping is something that you can offer to your customers to make them less likely to abandon their shopping cart. Of course, as you well know, shipping isn't truly free. If you want to offer free shipping, there are a few ways you can go about it.
You can increase the prices of your products to cover shipping costs. In this situation, it's your customers who are paying for shipping.
You can pay the cost of shipping from your own margins, meaning that you are covering the cost.
You can combine the two methods above and increase prices marginally, meaning that both you and the customer are paying.
Lastly, you can always offer a free shipping discount code to specific customers in certain situations.
Another increasingly common method is to offer free shipping with a minimum order total. This isn't always the best solution, because ultimately you are still covering the cost, but it can be a useful strategy for increasing your average order amount.
Charging real-time carrier rates
You can always charge real-time carrier rates for shipping with shipping integrations that generate shipping options and costs live from the carriers. This allows for your customer to be in control of their own shipping experience.
Charging a flat rate
In contrast, you can offer a flat rate for shipping. Try and figure out what a fairly standard price range is for the weight and dimensions of your products. Flat rate shipping rates aren't the best way to go if you carry products of many sizes and weights, but it can be a great option if your product line is more consistent in those areas.
Local Delivery Option
A great choice for businesses who are getting up and running, or who just want to simplify the shipping process for their local customers. It's reliable and streamlines a lot for the customer. If a customer is in your local delivery area, they can select it as an option at checkout. You can choose to offer local delivery for free over a certain amount, or simply offer it at a lower cost.
Now, as we get into discussing shipping weights, keep in mind that they are based on a few factors. That includes the packages:
Size
Weight
Origin address
Destination address
We could try and break down the specifics of what your rates will look like, but the reality is that it depends on so many factors that your subjective experience will be difficult to determine.
So, we have a list of eCommerce shipping rate calculators from the most popular carriers to get you started on comparing prices and options.
Shipping Carriers
With that, we can start talking about the various shipping carriers and your options when it comes to choosing between them. To build out an effective shipping strategy, you're going to want to be familiar with all of these carriers and the services they offer.
You're probably pretty familiar with USPS, seeing as they likely deliver to you daily. That's a big thing to keep in mind when thinking about USPS shipping--because they run postal service for residential routes daily, they are frequently the least expensive option for ground shipping. Other shipping carriers will even pass off their shipments to USPS for the final delivery portion of the package's journey.
FedEx shipping has many different services at a variety of price points, so there's a lot to consider here. Their FedEx Small Business program is designed specifically for companies that are growing and who need shipping options.
UPS offers eCommerce shippers a variety of services that are spread across different transit times and destinations. They offer the ability to manage customer returns and schedule pickups. They also have the UPS Small Business Program, which aims to provide small businesses with shipping resources.
DHL
DHL is going to be your go-to for its international shipping capabilities and wide global reach. Their Rate Quote and Transit Time calculator might be helpful in your research on international shipping.
eCommerce is one of the world's fastest-growing industries, and that doesn't seem like a trend that's going to slow down anytime soon. As the industry continues to evolve, customers have more and more expectations. Product packaging and other marketing tools are now a significant part of the overall customer experience, rather than just being a way to deliver a product.
Essentially, this means that customers want to buy an entire experience, not just a product. In this day and age, it's the small details that go a long way in creating brand loyalty. eCommerce businesses that can offer an unboxing experience that goes above and beyond are going to generate more loyalty and recognition as a whole.
Dedicating some time to brainstorming ways that you can elevate your customer experience through packaging and the overall unboxing process can pay off in big ways. Ask yourself how you can use that part of the process as an extension of your brand, and how that can leave a lasting impression on your customers.
Once you've thought about how you can elevate your customer experience through packaging and other parts of the post-purchase experience, you're ready to consider your options when it comes to packaging.
There are some common options that include boxes or envelopes, be they padded or unpadded. Depending on your products, you may even use a box along with other materials.
You can also get creative and consider options such as poly mailers, which are a low-cost, lightweight option for products that don't require lots of structure or padding (such as clothing).
The main thing to keep in mind when it comes to choosing packaging options is to keep things as small and lightweight as possible. This is because your shipping costs are going to be dependent on the size and weight of your packages.
Getting into the nitty-gritty of eCommerce shipping, we're going to take a look at some other details that can elevate your shipping strategy. These aren't the flashiest of details, but they are going to go a long way in ensuring the best customer experience possible.
First up, shipping labels.
Shipping labels are essential because they provide carriers with information about where your packages come from and where they're going. To avoid having your packages delayed, lost, or otherwise mistreated, paying close attention to shipping labels and making sure all the details are in order is important.
If you want to make the process of creating shipping labels as easy as possible, consider using software that streamlines the process. SmartShyp is a software that allows you to manage your entire order and shipping process, including managing incoming orders and creating shipping labels.
Speaking of your important packages, investing in package protection is something to seriously consider. You can't control what happens to your customers' orders while they're in transit, but you can give yourself more control over their post-purchase experience by offering package protection. Package protection is going to cover any lost, stolen, or damaged packages and go the extra mile to give you and your customers peace of mind.
To add this as an option for your customers, you'll want to do some homework on different companies that can offer protection and coverage for your customer's packages. Package Protection is our recommendation. Visit packageprotection.com to learn more.
Tracking packages is another important thing to consider since the shipping/post-purchase experience doesn't end when the carrier picks up your packages. Giving your customers insight into their tracking is a great way to keep up a sense of security, further build loyalty, and establish trust.
If you are looking to make all of the above as simple and streamlined as possible, consider an order management software. Order management software is designed to make the process of receiving, organizing, and fulfilling orders simple and straightforward. Letting a software do the heavy lifting when it comes to these tasks can help you reduce internal frustration within your business, keep stress down, avoid stockouts or backorders, and overall help your business run smoother.
SmartShyp is an order management software that comes with a full suite of tools to make managing your orders and shipping processes simple, effective, and straightforward. To take the guesswork out of the eCommerce shipping process, consider using SmartShyp as your order management software.
SEE ALSO: